63-year-old El Paso motorcyclist killed after crashing into SUV on Loop 375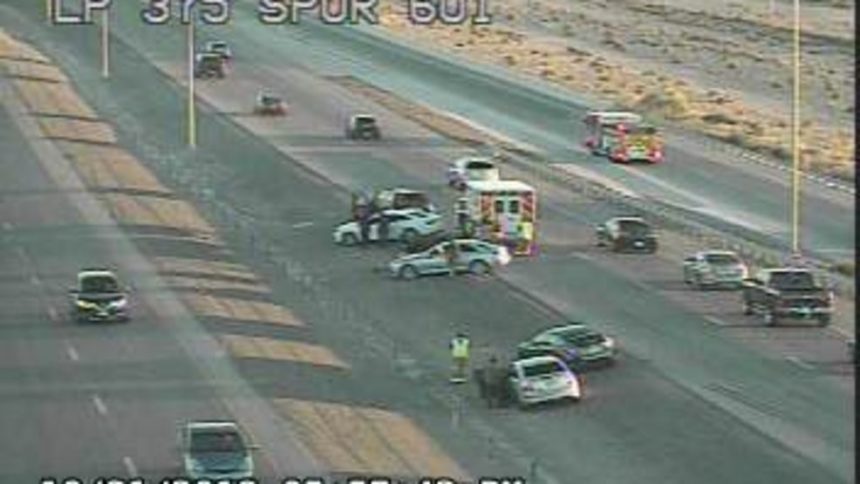 EL PASO, Texas -- A motorcyclist was killed when he crashed into the rear of an SUV as it slowed down Thursday evening along Loop 375.
Police on Friday identified the victim as 63-year old Mark Anthony Domingue of El Paso.
That crash happened around 6:20 p.m. Thursday on Loop 375 south at exit 31 in east El Paso near Fort Bliss.
A Ford Expedition traveling in front of Domingue "abruptly slowed down and stopped due to traffic backing up. Domingue reacted to the stopped traffic by trying to stop however, he lost control of his motorcycle and was ejected from the motorcycle. The motorcycle then slid on its side into the back of the Expedition," investigators wrote in a report released Friday.
Domingue was rushed from the crash scene to the hospital, where police said he was pronounced dead a short time later.
The left lane of Loop 375 south at Spur 601 was shut down for investigators following the collision. Traffic was backed up for at least a mile for a couple of hours on Thursday evening.
Check the latest traffic conditions anytime at kvia.com/traffic.