'Non-essential' travel across the U.S.-Mexico border halted as of Saturday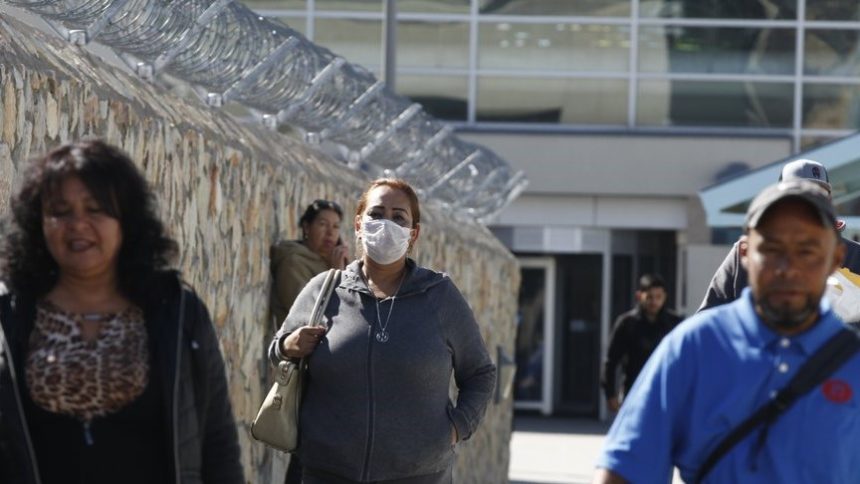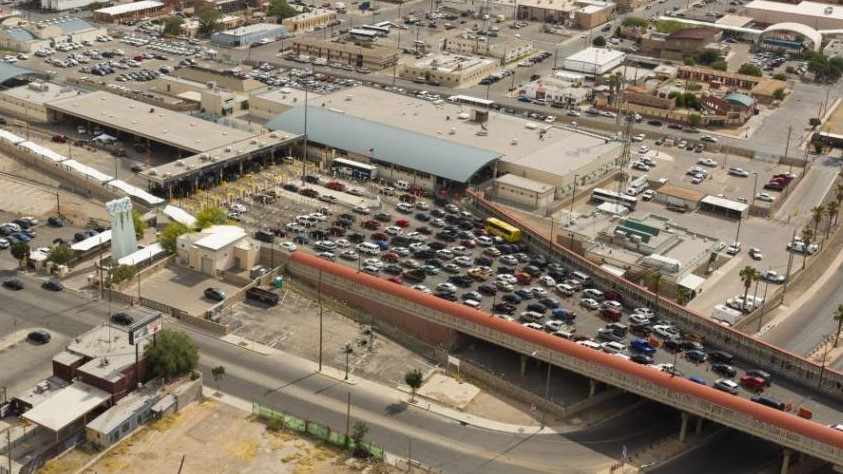 WASHINGTON, DC -- President Trump announced Friday that all "non-essential travel" across the U.S.-Mexico border would be restricted amid the ongoing coronavirus pandemic.
Citing the "unscreened" and "unvetted" people who come into the U.S. from the southern border, Trump said the border would be sealed off "mostly, and even beyond, but mostly during this global pandemic." He added that the actions "will save countless lives."
The order took effect at 11:59 p.m. Friday, acting U.S. Homeland Security Secretary Chad Wolf told reporters alongside Trump at a White House briefing. It will last indefinitely, added U.S. Secretary of State Mike Pompeo. (See their comments from the briefing in the video player at the bottom of this article.)
Thousands of people cross the U.S.-Mexico border daily for work, school and other activities. About 30,000 cars enter El Paso daily from Ciudad Juarez.
The travel ban does not include commercial traffic, which the government hopes will substantially soften the economic effects.
"We want to make sure cargo continues, trade continues, healthcare workers continue to be able to traverse that border. But tourism, some recreational activities need to stop during this crisis," Wolf said.
Still, the restrictions are a major development along the world's most heavily crossed border. Mexican shoppers contribute to the lifeblood of U.S. border communities, and it is common for people in both countries to cross frequently to visit family and friends.
As news of the ban spread, people like 68-year-old El Paso resident Silvia Shadden rushed to cross even though her reason could meet the definition of essential. Walking with a crutch, she returned from getting a weekly vitamin injection from a doctor in Juarez that costs a fraction of what it does in the U.S.
"I went to Juarez to see the doctor and get my injection," Shadden, who suffers from a vitamin deficiency that causes muscle atrophy, said as she returned from the U.S. border checkpoint.
The restrictions along Mexico's border are similar to what the U.S. and Canada agreed to earlier this week along the northern border in an effort to reduce the spread of the coronavirus.
U.S. Customs and Border Protection officials briefed business leaders in advance on the plans to prohibit non-essential travel with Mexico, said Paola Avila, chair of the Border Trade Alliance, a business group.
The measure effectively closes the U.S. to all tourist and recreational visits along the Mexican border, said Avila, who participated in a conference call with CBP officials.
U.S. officials provided a list of "essential" workers that would be unaffected going to and from their jobs, including farmworkers, restaurant and grocery store employees and bus drivers, said Avila.
Mexico prepared similar restrictions on visitors from the United States, as it also agreed to prohibit recreational and tourist travel.
"What has been achieved is that the measures for reducing the risk of propagation of the virus will not affect the substantive economy activities of Mexico and the United States and of the border region," Mexican Foreign Secretary Marcelo Ebrard said Friday. "Essential movements shouldn't be affected."
There would be no ban on people traveling for work or other essential activities and there would be no halt to commercial traffic, Ebrard emphasized.
"Everyone else is not expected to have any difficulties," he said. "We're not talking about closing it."
Keeping trade flowing, as the U.S. and Canada agreed to do, contains the economic damage. Mexico is the U.S.'s largest trading partner, just ahead of Canada. The U.S. accounts for about 75% of Mexican exports, including autos, computers and medical devices.
Over recent weeks, Trump has joined countries across the globe in introducing a slate of travel restrictions, which extend from China to Europe's Schengen Area to the United Kingdom and Ireland, over coronavirus concerns.
In a span of a few days, Trump has also moved to largely shutter the U.S. land borders.
While halting travel for students, shoppers, families and some workers will be a major blow to border economies, some of the impact has already been felt.
Fewer Americans are heading south because of a statewide stay-at-home order in California and a U.S. State Department warning advising Americans not to travel abroad.
"People are not crossing anyway," said Avila, who is also the San Diego Regional Chamber of Commerce vice president for international business affairs. This is the right thing to do. If you don't have to cross, don't."
The U.S. also plans to immediately turn back anyone who crosses the border illegally, including asylum-seekers. The president said he is relying on a law that says he can deny entry to people or reject cargo if the U.S. surgeon general determines there is a "serious danger" of bringing a communicable disease to the United States.
As of midnight Friday, CBP officers and agents will immediately return to Mexico migrants who cross the border who do not have proper travel documentation at the legal land border crossings.
Ebrard said Mexico would only accept the return of migrants from Central America and Mexico, and it was not immediately clear what would happen to people from other countries.
Mexico confirmed its first coronavirus-related death earlier this week. The patient, who also had diabetes, began showing symptoms of the coronavirus on March 9, according the country's health ministry.
In all, Mexico has reported just over 200 cases while the U.S. count has reached almost 11,000, according to data from Johns Hopkins University.