Electric vehicles are least popular in these states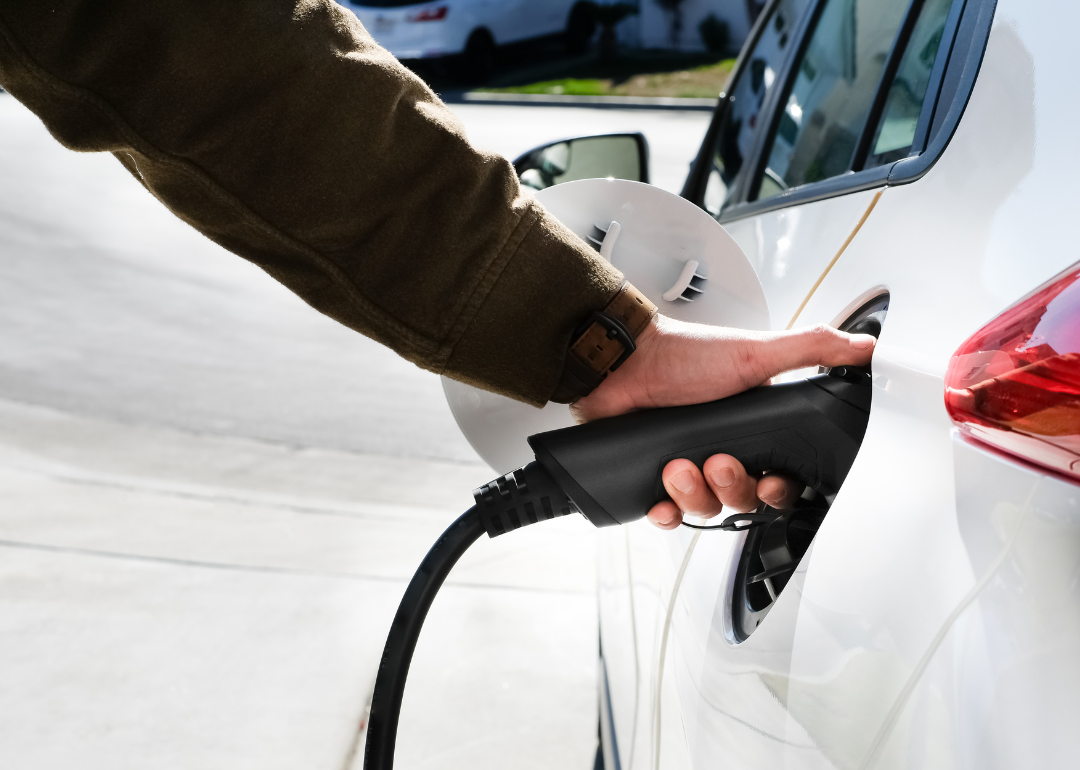 Canva
Electric vehicles are least popular in these states
A person plugs in a charger into a white electric car.
If you live in California, you may feel like electric vehicles are all the rage and everywhere. In states like North Dakota, Alaska, or Kentucky — not so much!
Way analyzed data from Statista surveyed people throughout the U.S. about their EV ambitions and whether or not they were open to having one in the future.
It's not a shock that California leads the EV enthusiasm, with over 30% of residents saying they were open to driving one. People residing in New York, Maryland, and New Hampshire echoed the sentiment with similar numbers.
On the flip side, only 10-15% of those living in places like Montana, Wyoming, Kansas, and Oklahoma had any interest in owning an electric vehicle.
Slightly less enthusiastic but still interested in EV's were people in Washington and New Jersey.
---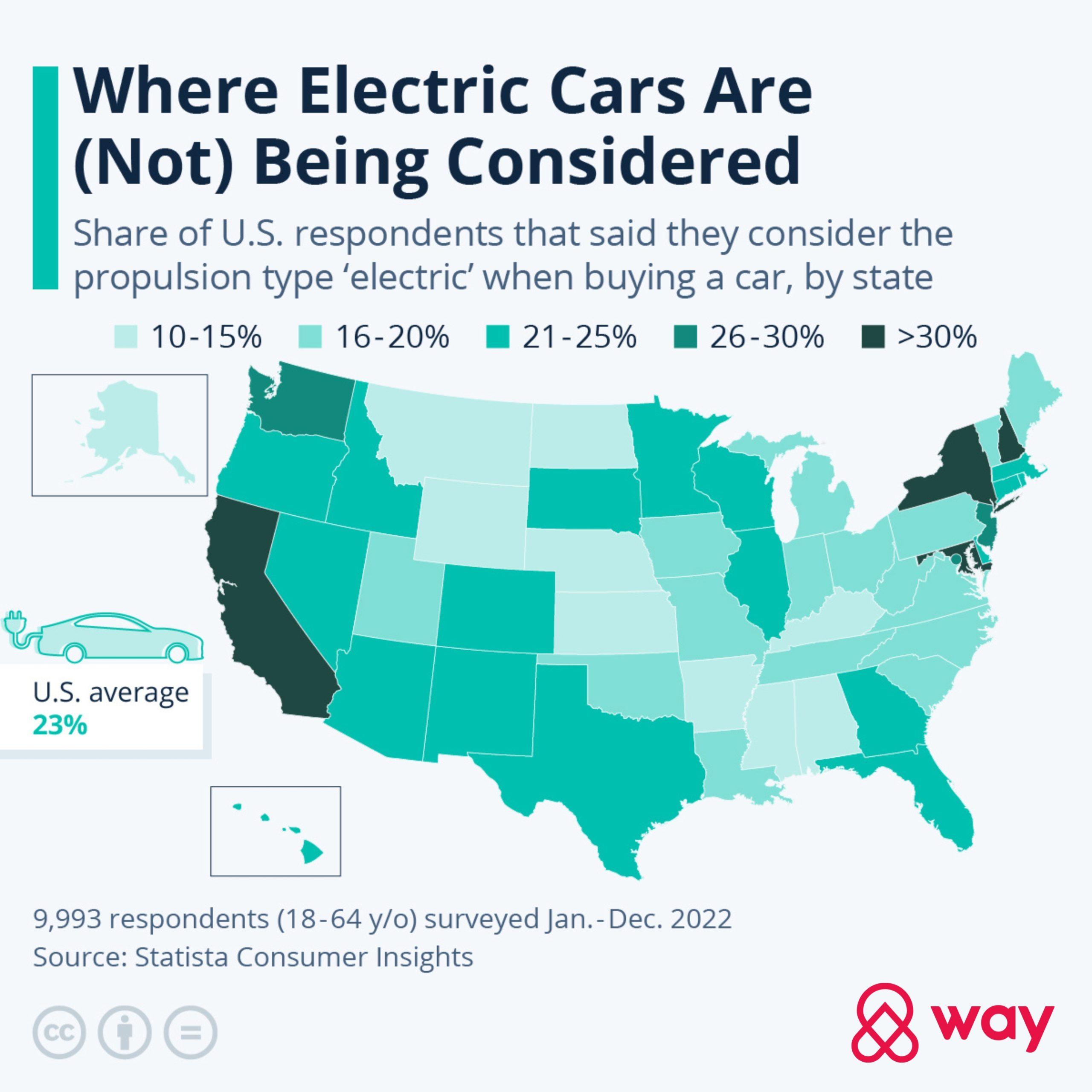 Way
Here's how it all breaks down
A map of the U.S. showing the percentage of residents who would consider buying an electric car.
In a recent survey of 1,000 Way.com customers across the US, we found that Democrats and Republicans were definitely not aligned regarding the value of EVs.
When asked if they thought EV's were worth the cost, only 14% of Republicans said yes, while 40% of Democrats said absolutely. Over 85% of Republicans felt they were too expensive, and 59% of Democrats echoed the sentiment.
57% of Republicans said their personal preference was the gas-powered vehicle (versus 9% for EV and 34% for hybrid), while Democrats are partial to hybrids, with 49% making that their first choice over EV (16%) or gas (35%) options.
Regardless of political affiliation, there is no denying the increasing popularity of electric cars. The percentage of electric cars hit a new high in early 2022. During the first quarter of 2022, EV registrations increased by a whopping 60%. But what makes this special was the EV segment grew despite the overall market crumbling. Due to the lasting effects of the pandemic, the number of cars sold in 2021 saw a huge drop.  
During the initial nine months of 2022, 530,577 electric cars were sold in the US. These numbers are only for BEVs. The figures do not include plug-in HEV and Hybrid Electric Vehicles. Almost 65% of these percentage of electric cars were Tesla. The new EVs on the road mean there are nearly 1.7 million of them out on American roads compared to 2018. 
During the different quarters of 2022, EV car sales consistently improved. The percentage of electric cars sold in the US is now 6%. A market share of 6% means of all cars sold in 2022; 6% were electric vehicles of different segments. Throughout the last five years, the EV market share has steadily grown in the US. This is a good trend and a stepping stone for achieving 50% market share by 2030.  
This story was produced by Way and reviewed and distributed by Stacker Media.
---