El Paso virus cases grow to 25 with 4 new positive tests, including another UTEP employee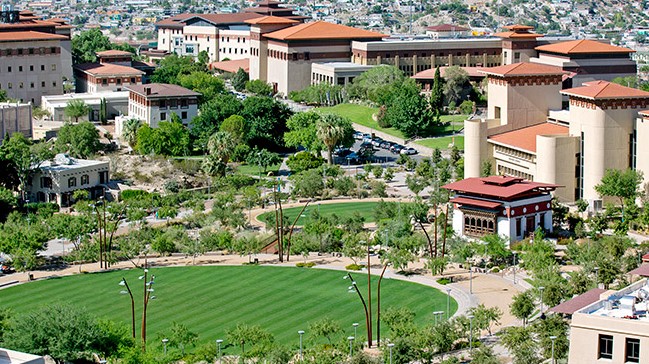 EL PASO, Texas -- The number of confirmed coronavirus cases in El Paso County grew to 25 on Thursday afternoon, as health officials reported four new people testing positive for infection.
The University of Texas El Paso said one of their employees was among the new cases and the man was in self-isolation at home recovering. He is the third UTEP worker diagnosed with the virus, having traveled to an out-of-town event with two others who previously tested positive.
"The employee had limited access to the Foster Stevens Center on March 13. The facility has been isolated and cleaned regularly with disinfectant. It was also closed and disinfected again March 24," UTEP said in a statement Thursday evening.
In all, there are now four individuals from UTEP - three workers and a student who traveled overseas - who have been infected since the outbreak began.
Health leaders said the new cases were not surprising as they ramp up testing efforts in El Paso.
Increased testing "will increase our numbers and allow us to have a better understanding of COVID-19 in our community," said Dr. Hector Ocaranza, the head of the El Paso City/County Health Authority.
Ocaranza said those new individuals who tested positive were ordered to stay home and keep away from others. He also urged a popular refrain: social distancing to reduce the chances of further virus spread.
"We should all be practicing social distancing even if we have not been tested," he said.
The 25 case total for the county as of Thursday does not include seven separately confirmed cases at El Paso's Fort Bliss Army post.
To date, the confirmed El Paso County cases involve 17 women and eight men. Health officials offered the breakdown below on age ranges for those infected.
| | |
| --- | --- |
| Age Range | Number of Cases |
| Teens | 2 |
| 20s | 4 |
| 30s | 7 |
| 40s | 4 |
| 50s | 3 |
| 60s | 4 |
| 70s | 1 |