5 ways to take the stress out of traveling for work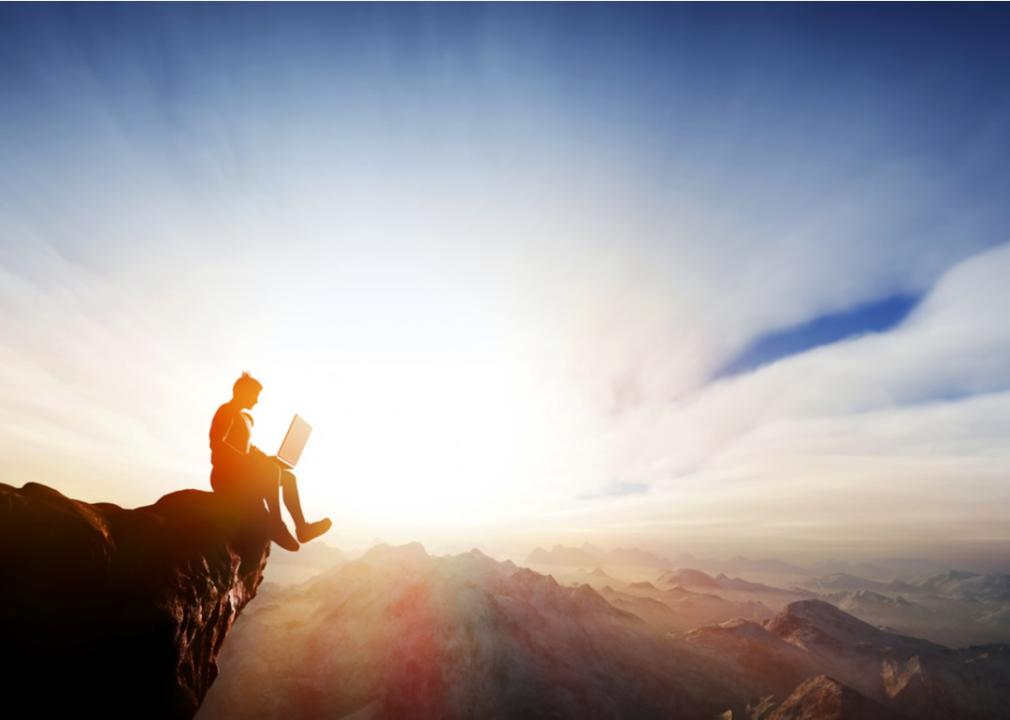 PHOTOCREO Michal Bednarek // Shutterstock
5 ways to take the stress out of traveling for work
Man sitting on a cliff working on a laptop.
---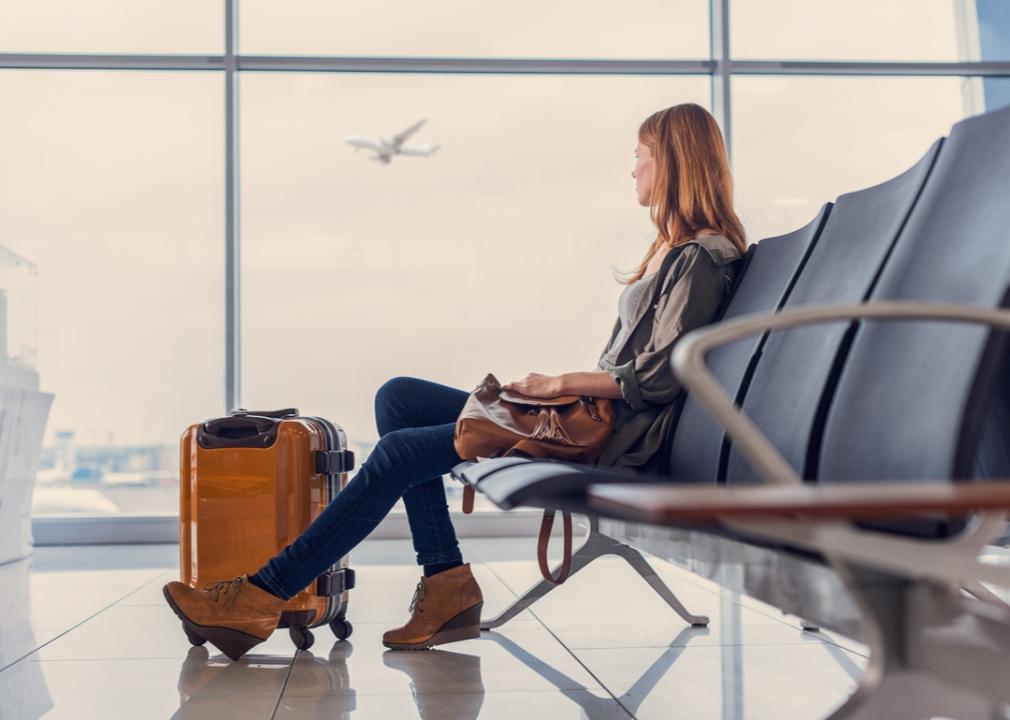 Olena Yakobchuk // Shutterstock
Arrive early to the terminal
Woman sitting inside the airport watching an airplane takeoff.
---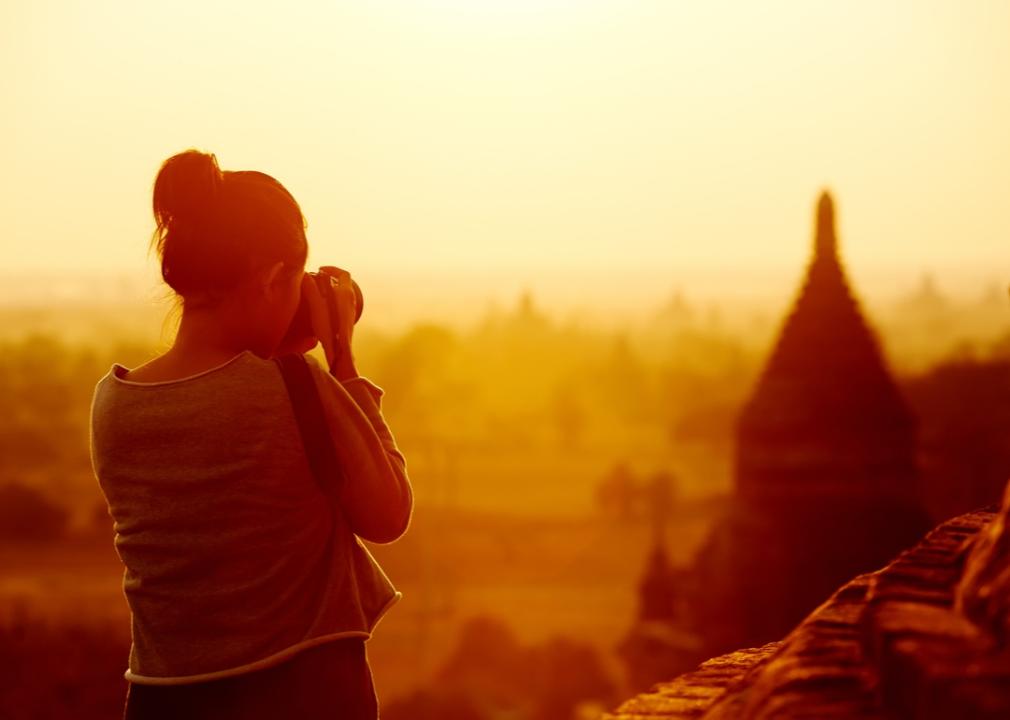 Daxiao Productions // Shutterstock
Book time for local activities
Female traveler photographing temples.
---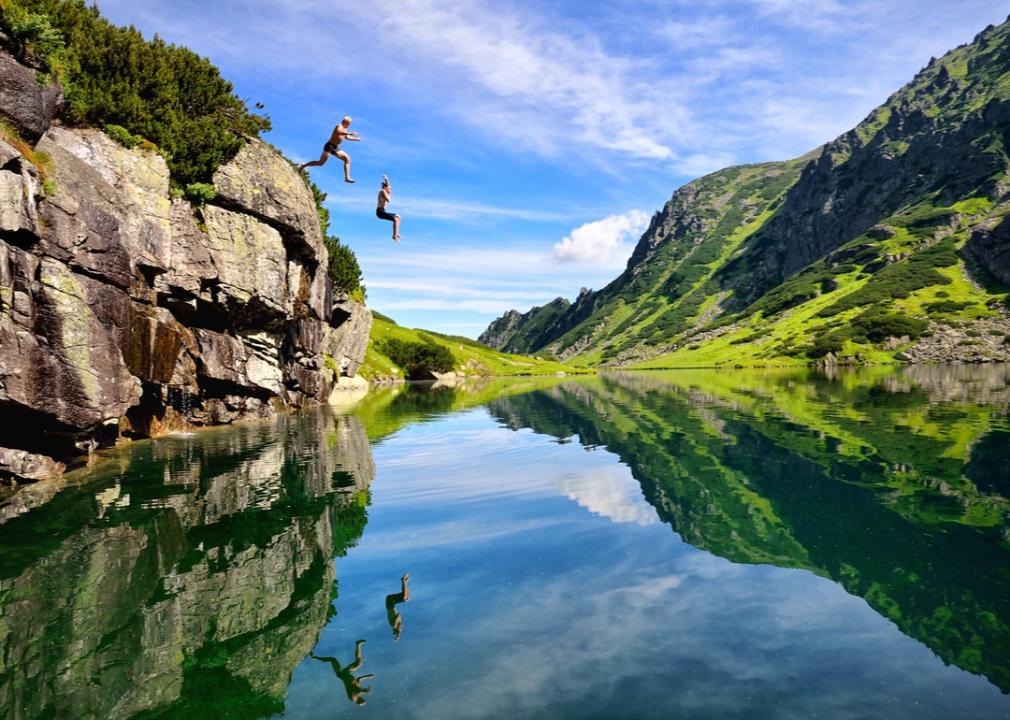 kovop58 // Shutterstock
Seek out wellness amenities
2 people jumping into water from a cliff.
---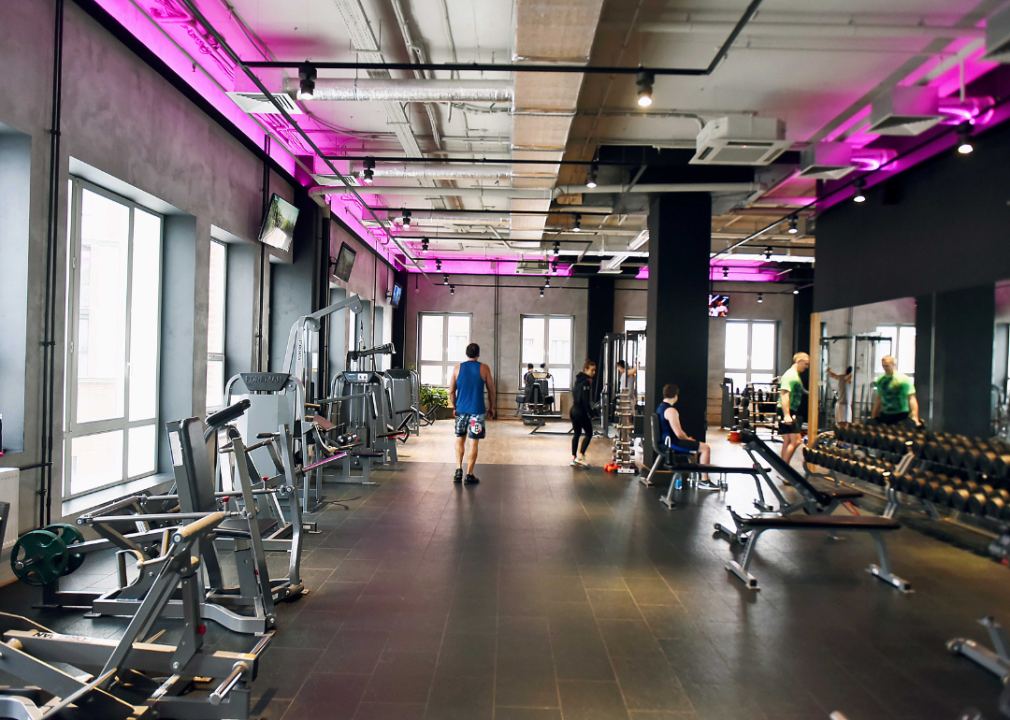 Canva
Exercise throughout your stay
People working out in a hotel gym.
---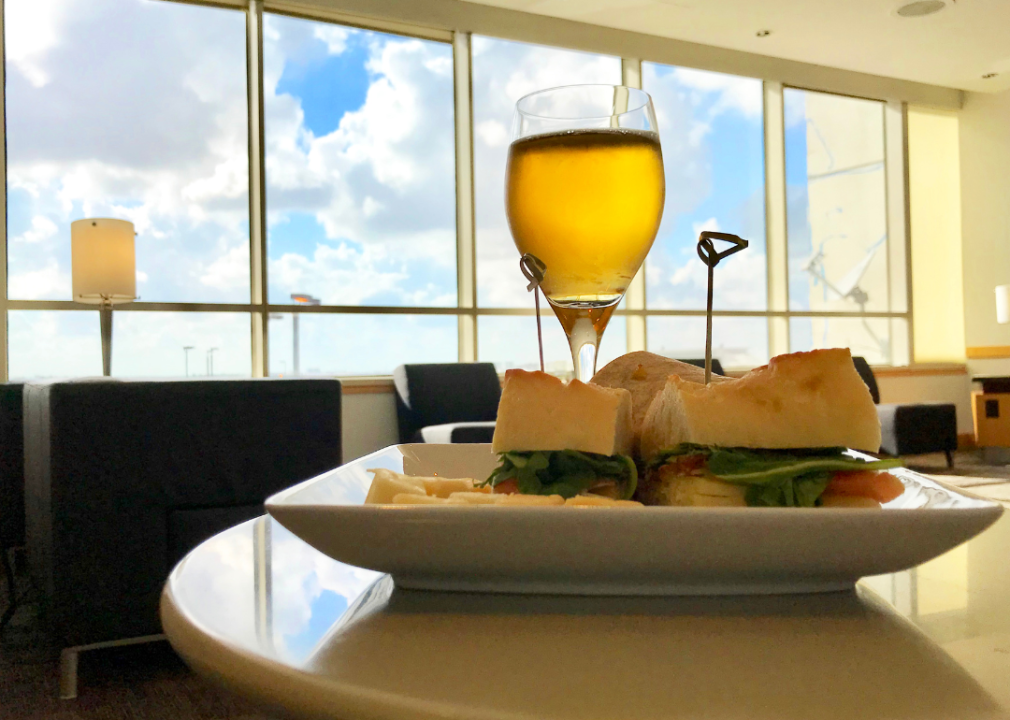 Canva
Ask your employer for travel-specific benefits
Picture of a sandwich and a drink at an airport lounge with blue sky in background.
---