Upgraded magnitude 5.0 earthquake shakes west Texas – including El Paso area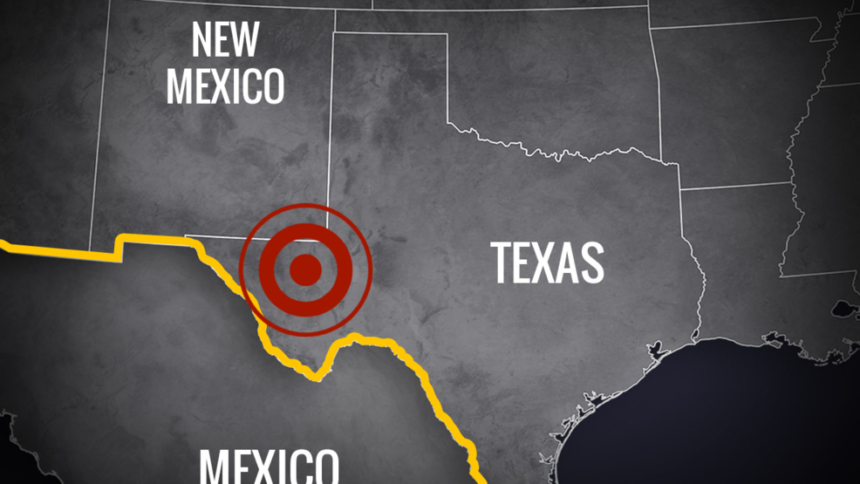 EL PASO, Texas -- An upgraded magnitude 5.0 earthquake shook the Big Bend area of western Texas on Thursday morning, and was also widely felt throughout the El Paso area, according to the U.S. Geological Survey.
It was centered in far eastern Culbertson County, which is two counties east of El Paso County, and happened at 9:16 a.m. The epicenter location was about 150 miles from El Paso.
The preliminary magnitude indicated by the USGS was 4.7, but officials upgraded it a short time later to 5.0 after reviewing further data.
The USGS shake map reflects reports of the quake being felt across El Paso and Juarez as well as in Las Cruces and other parts of southern New Mexico. The ABC-7 newsroom and social media accounts were also inundated with reports of people being shaken by it.
"It felt like a truck going by, then you could hear a crack in the walls," Verta Sparks, a clerk at the Loving County Sheriff's Department in the small town of Mentone, told the Associated Press. Mentone, which has around 100 residents, is about 40 miles east of the epicenter.
The 5.0 magnitude quake had followed a series of four smaller earthquakes that began with a 3.8 tremor around 4 a.m. in that same vicinity. The smaller quakes were not widely felt.
Thursday's quakes may be the result of fracking activity in the nearby Permian Basin, according to scientists. Geologists told the Associated Press that thousands of earthquakes recorded in recent years have been linked to the underground injection of wastewater from oil and gas production.
No earthquake damage or injuries were reported in the El Paso area, emergency management officials said.
The staff in the El Paso call center for the state's 2-1-1 Texas program -- a 24-hour social service hotline -- were briefly evacuated after the 5.0 quake occurred. They returned to work a short time later.
Due to tremors in El Paso from the earthquake in Culberson and Reeves County, the 2-1-1 Call Center is offline as staff had to be evacuated. Calls will still be answered by the network but the local specialists are offline.

— City of El Paso (@ElPasoTXGov) March 26, 2020