Metros in Texas where jobs are growing fastest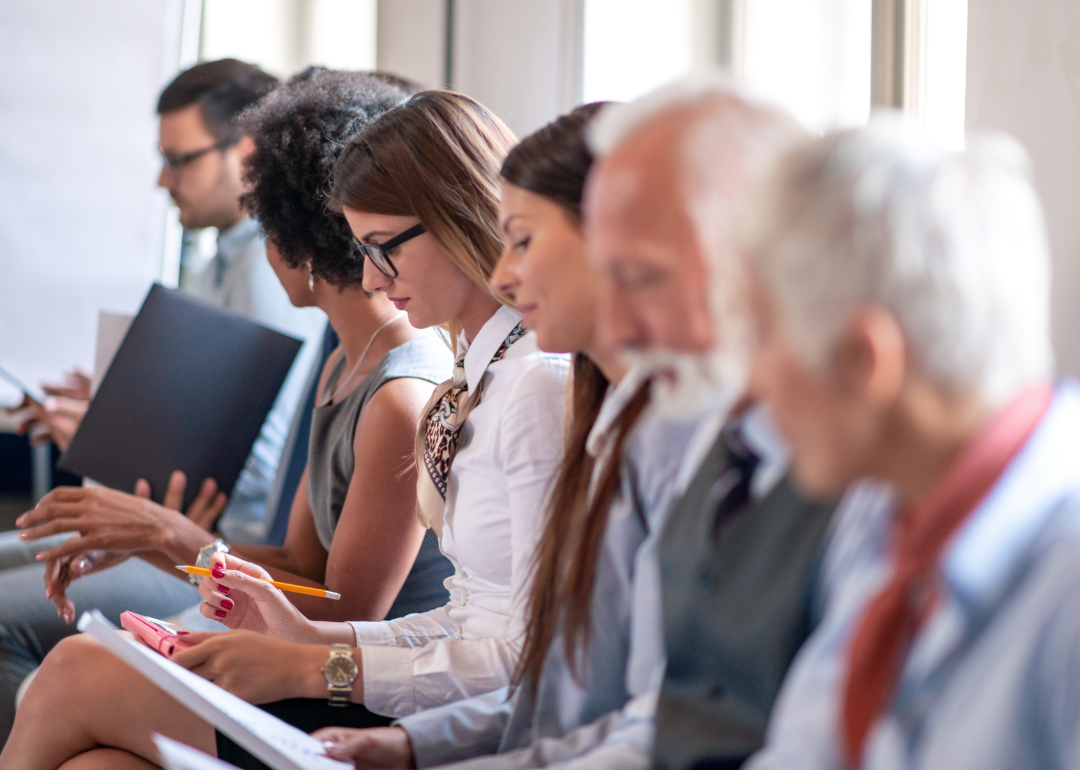 Canva
Metros in Texas where jobs are growing fastest
The job market has undergone significant transformations since the onset of the COVID-19 pandemic, which disrupted labor markets across the world. Remote work, a term almost unheard of before the pandemic, continues to be a priority for many employees. The pandemic also ushered in an era of acceptance of virtual meetings. And as traditional methods of doing your job wane, savvy employers are making changes to make the workplace more conducive to this new reality.
Fluid and dynamic, the job market is subject to constant fluctuations influenced by various internal and external factors. COVID-19 was the perfect confluence of most, if not all, of these drivers. Consumer preferences, economic cycles, industry trends, and technological advancements all combine to dictate the increase or decrease in employment opportunities.
For policymakers and businesses, the ability to monitor these changes becomes paramount in understanding the intricacies of labor markets and making changes to their approach accordingly. As for the public, it's useful to know whether the place you live—or are thinking of living—has a good chance of having a job with your name on it.
Stacker used Bureau of Labor Statistics data to find the metros in Texas where jobs are growing the fastest. Metros are ranked by the percent change in jobs from May to June. Metros where jobs shrank were also included in the rankings, but metros without all data points available were excluded. If metros are located in multiple states, they were included only in the rankings for their primary state.
---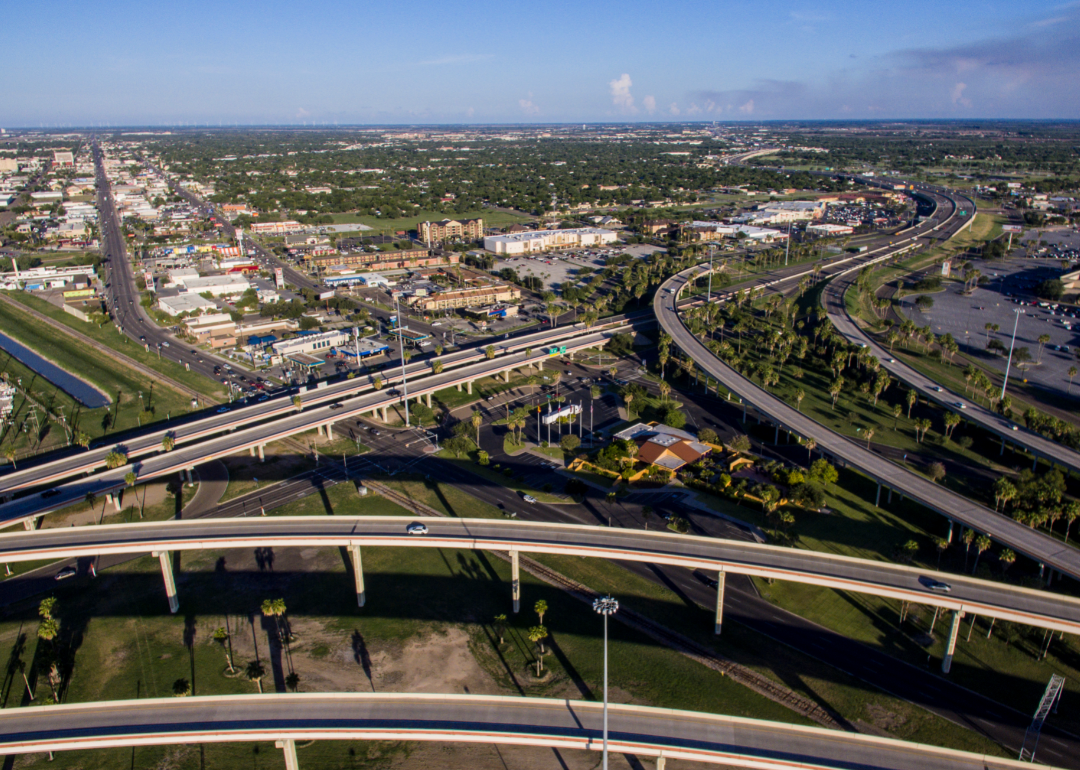 Canva
#25. Brownsville
– June employment: 158,100
— 1-month change: Down 2,100 jobs (-1.31%)
— 1-year change: Up 4,500 jobs (+2.93%)
---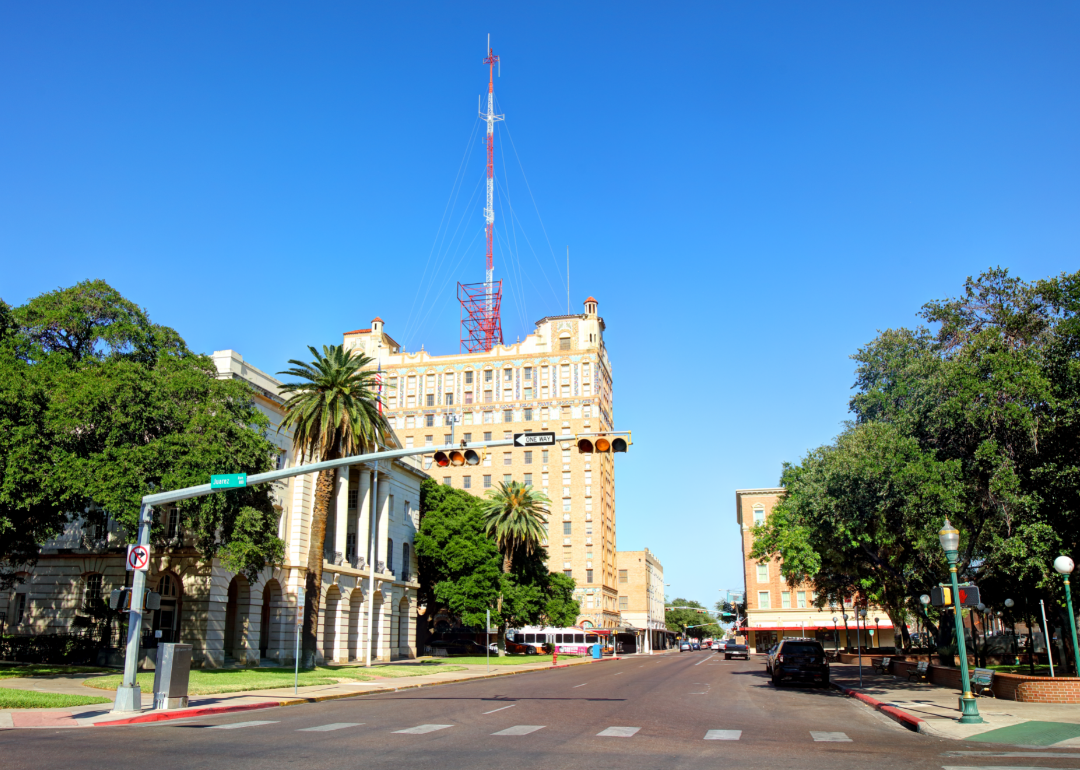 Canva
#24. Laredo
– June employment: 108,600
— 1-month change: Down 1,000 jobs (-0.91%)
— 1-year change: Up 1,100 jobs (+1.02%)
---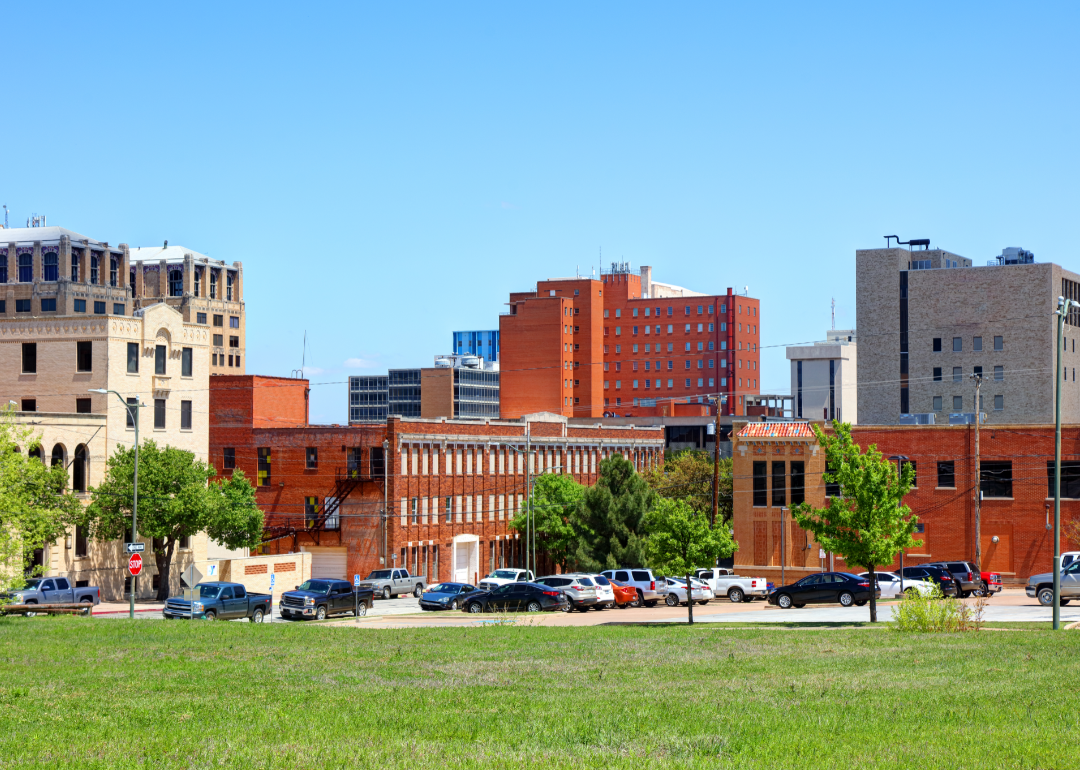 Canva
#23. Wichita Falls
– June employment: 59,500
— 1-month change: Down 500 jobs (-0.83%)
— 1-year change: Up 1,000 jobs (+1.71%)
---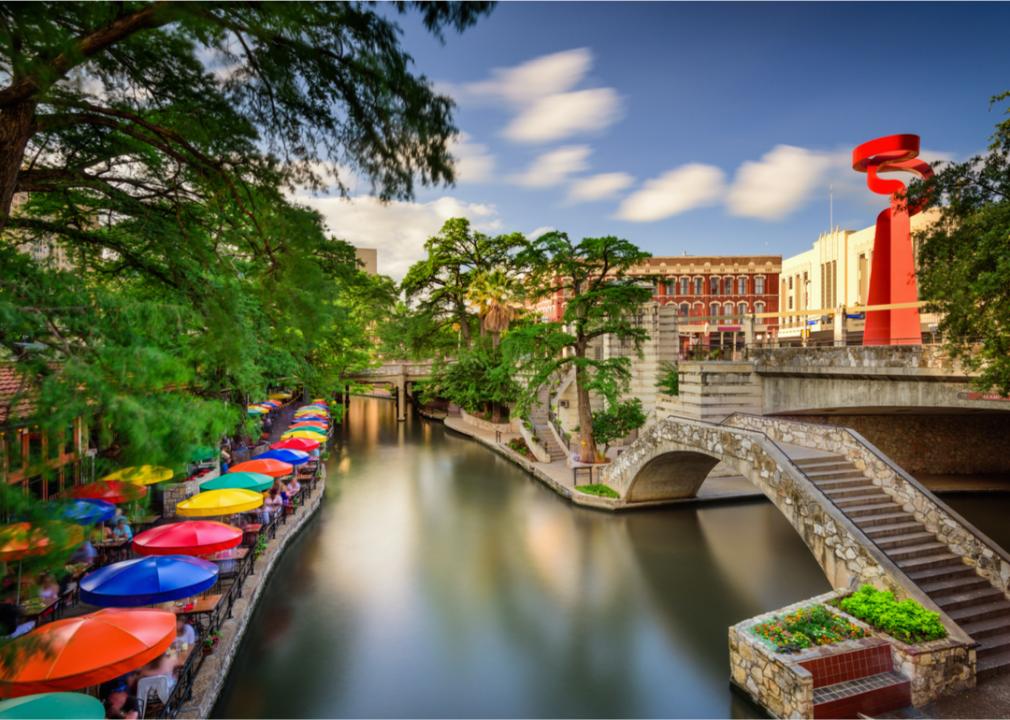 Sean Pavone // Shutterstock
#22. San Antonio
– June employment: 1,162,200
— 1-month change: Down 5,300 jobs (-0.45%)
— 1-year change: Up 41,500 jobs (+3.7%)
---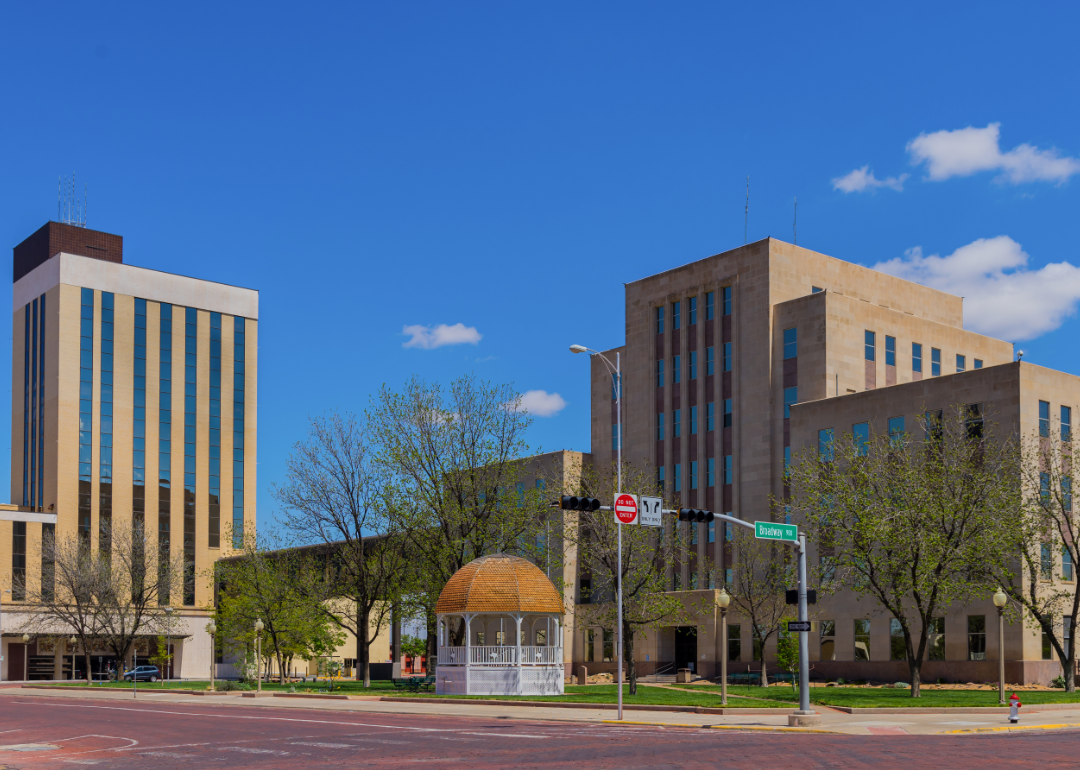 Canva
#21. Lubbock
– June employment: 158,400
— 1-month change: Down 700 jobs (-0.44%)
— 1-year change: Up 2,400 jobs (+1.54%)
---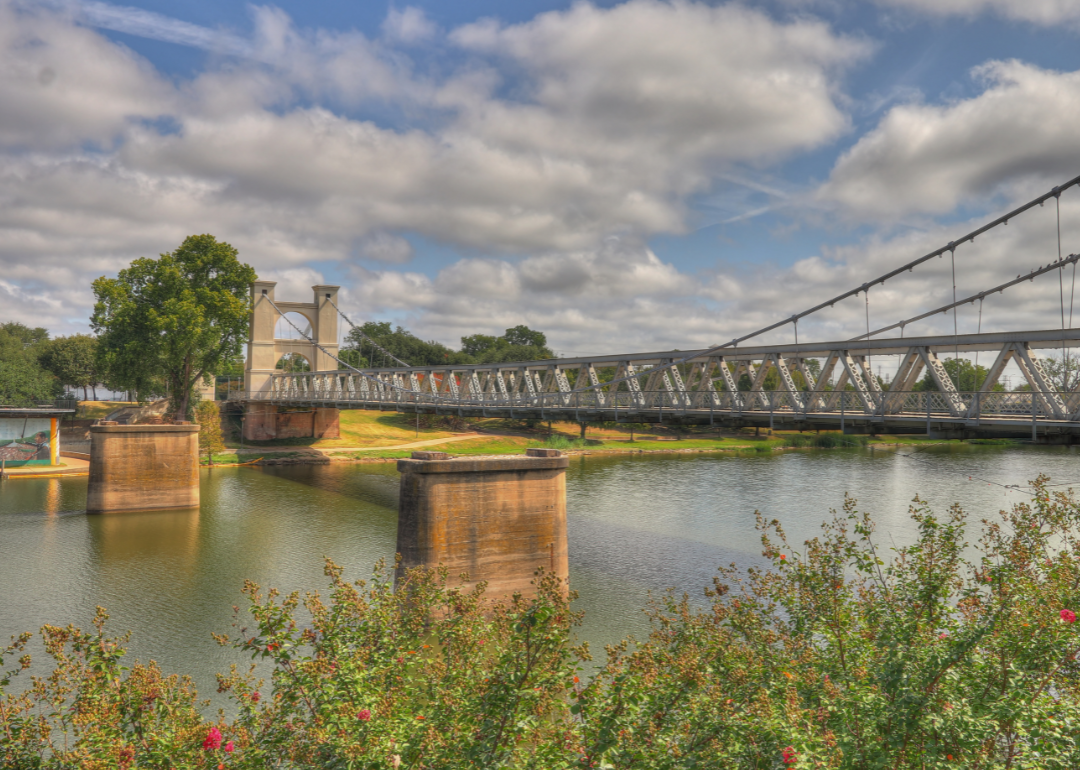 Canva
#20. Waco
– June employment: 135,400
— 1-month change: Down 400 jobs (-0.29%)
— 1-year change: Up 5,000 jobs (+3.83%)
---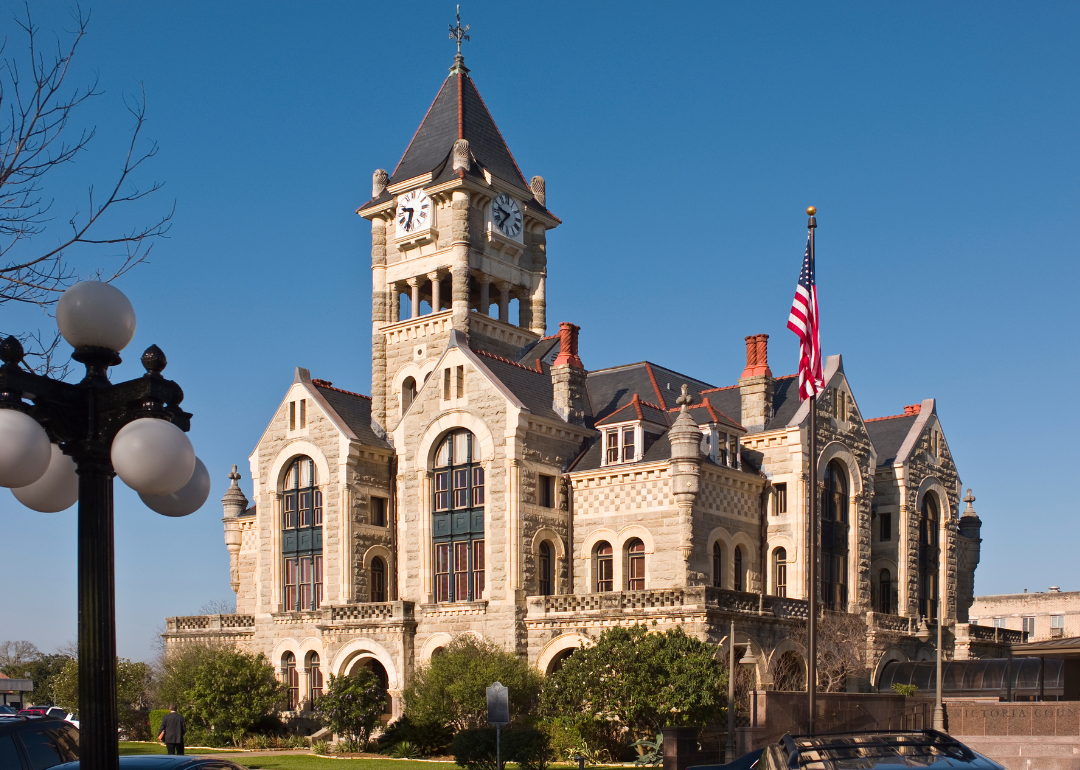 Canva
#19. Victoria
– June employment: 41,000
— 1-month change: Down 100 jobs (-0.24%)
— 1-year change: Up 800 jobs (+1.99%)
---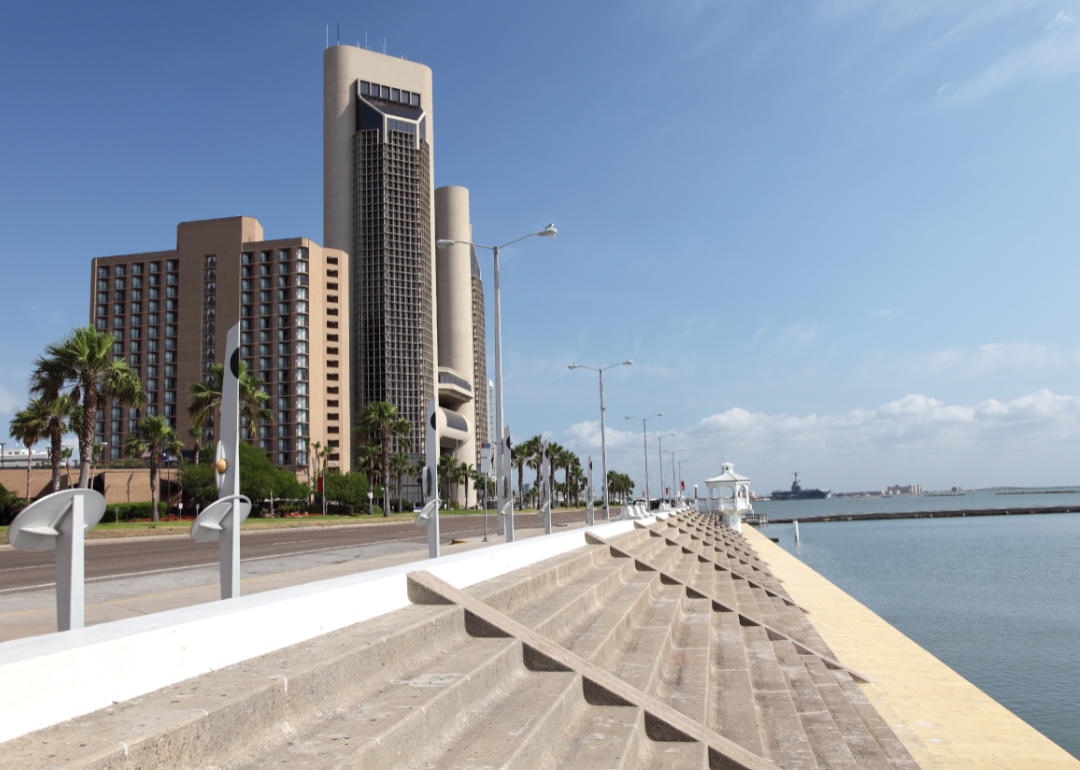 Canva
#18. Corpus Christi
– June employment: 195,200
— 1-month change: Down 200 jobs (-0.1%)
— 1-year change: Up 5,800 jobs (+3.06%)
---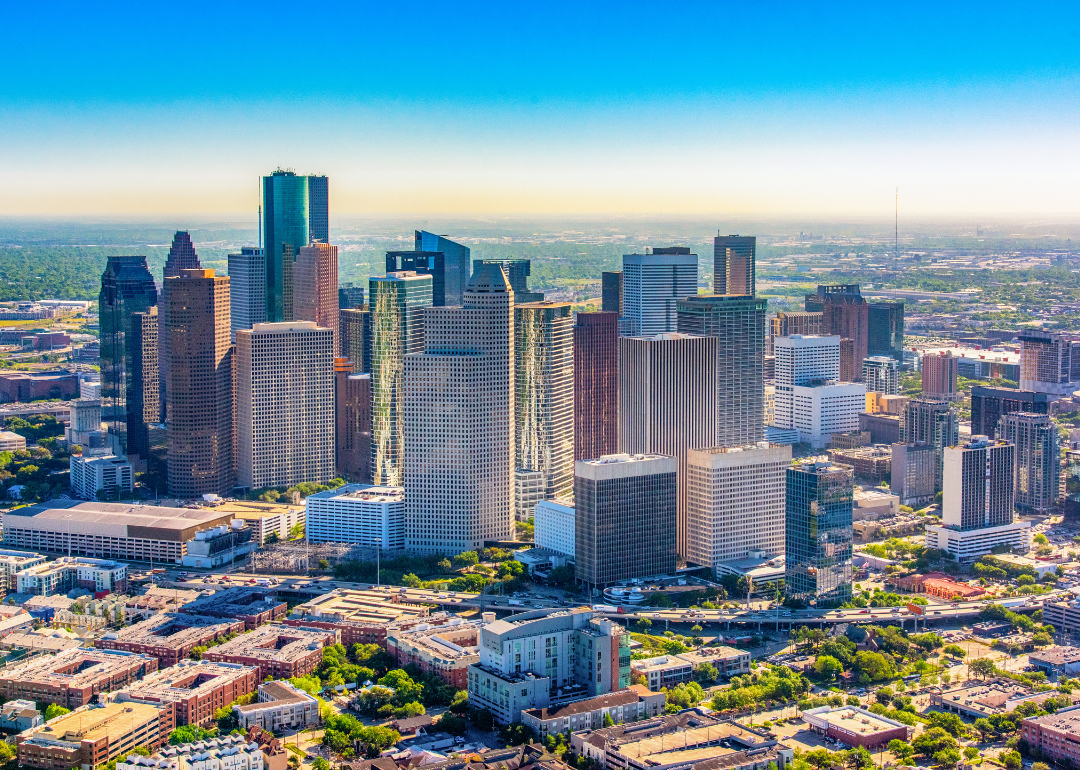 Canva
#17. Houston
– June employment: 3,345,100
— 1-month change: Down 2,900 jobs (-0.09%)
— 1-year change: Up 113,000 jobs (+3.5%)
---

Canva
#13. Amarillo (tie)
– June employment: 128,100
— 1-month change: No change
— 1-year change: Up 2,500 jobs (+1.99%)
---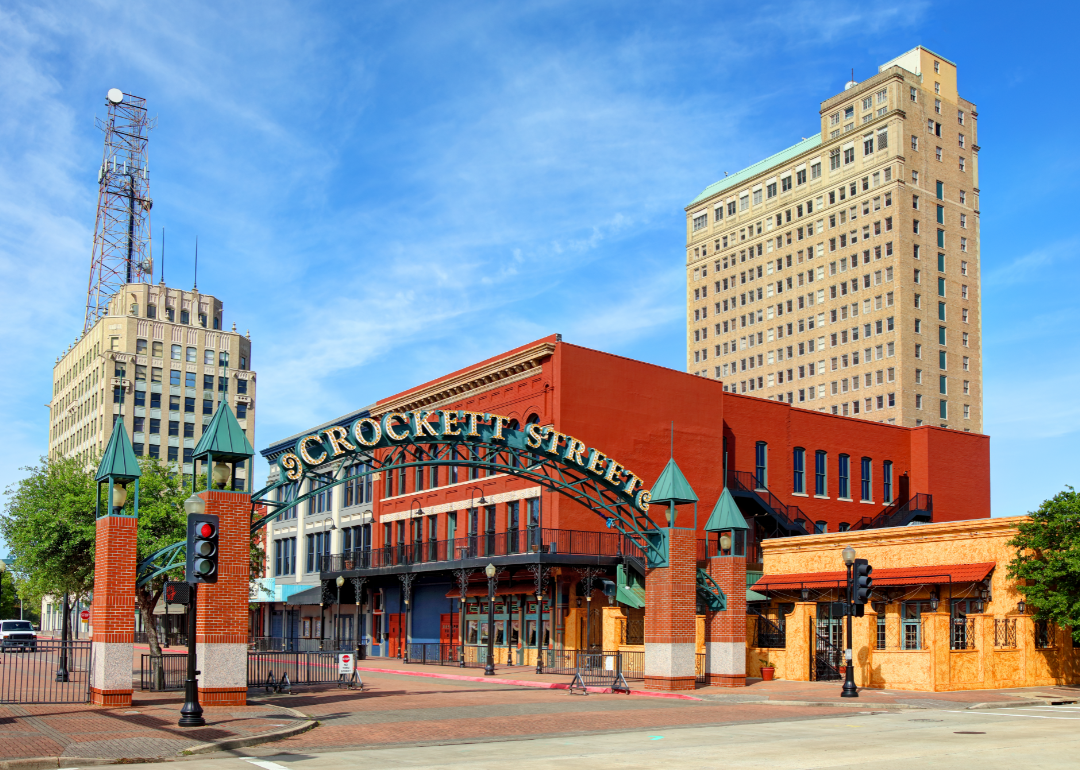 Canva
#13. Beaumont (tie)
– June employment: 162,400
— 1-month change: No change
— 1-year change: Up 5,700 jobs (+3.64%)
---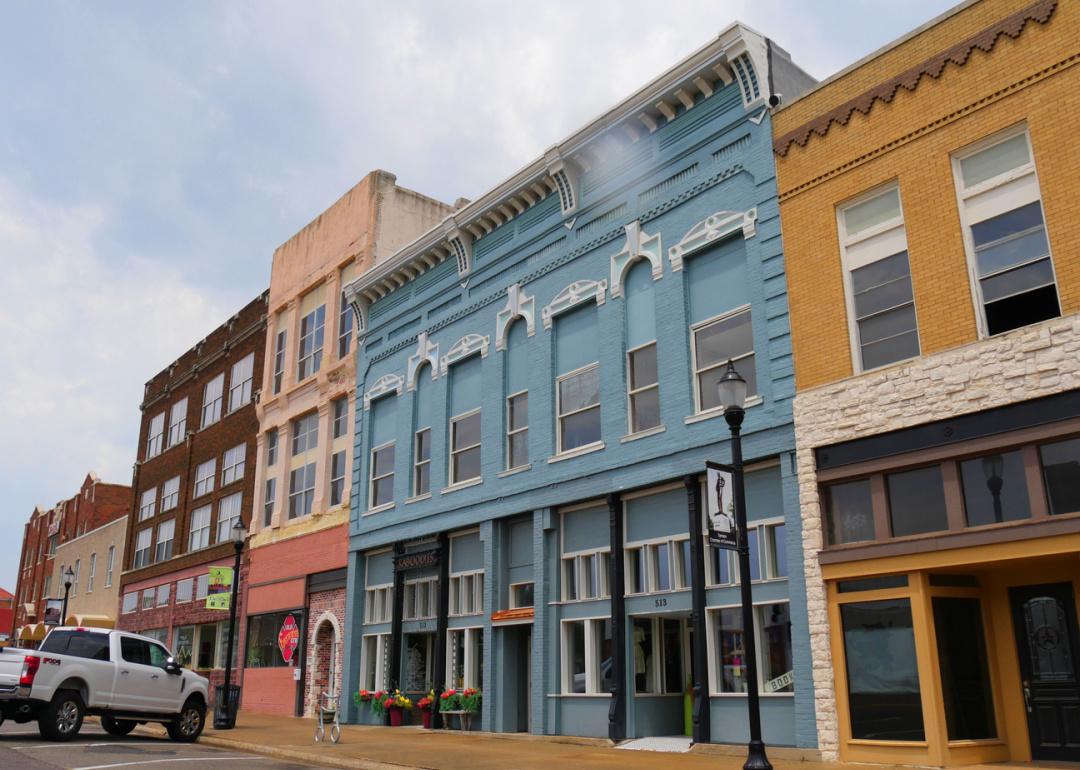 RaksyBH // Shutterstock
#13. Sherman (tie)
– June employment: 50,700
— 1-month change: No change
— 1-year change: Up 1,500 jobs (+3.05%)
---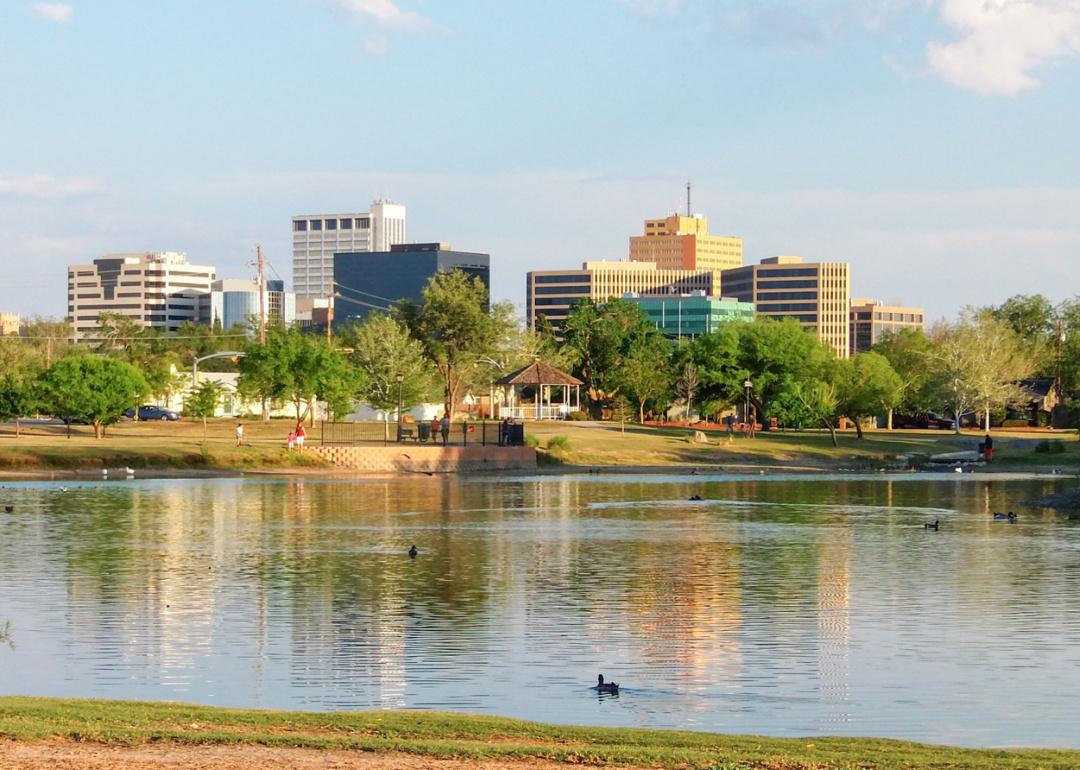 NaturallyKristina // Shutterstock
#13. Midland (tie)
– June employment: 120,100
— 1-month change: No change
— 1-year change: Up 8,000 jobs (+7.14%)
---

Giorgia Basso // Shutterstock
#12. Killeen
– June employment: 154,200
— 1-month change: Up 100 jobs (+0.06%)
— 1-year change: Up 4,600 jobs (+3.07%)
---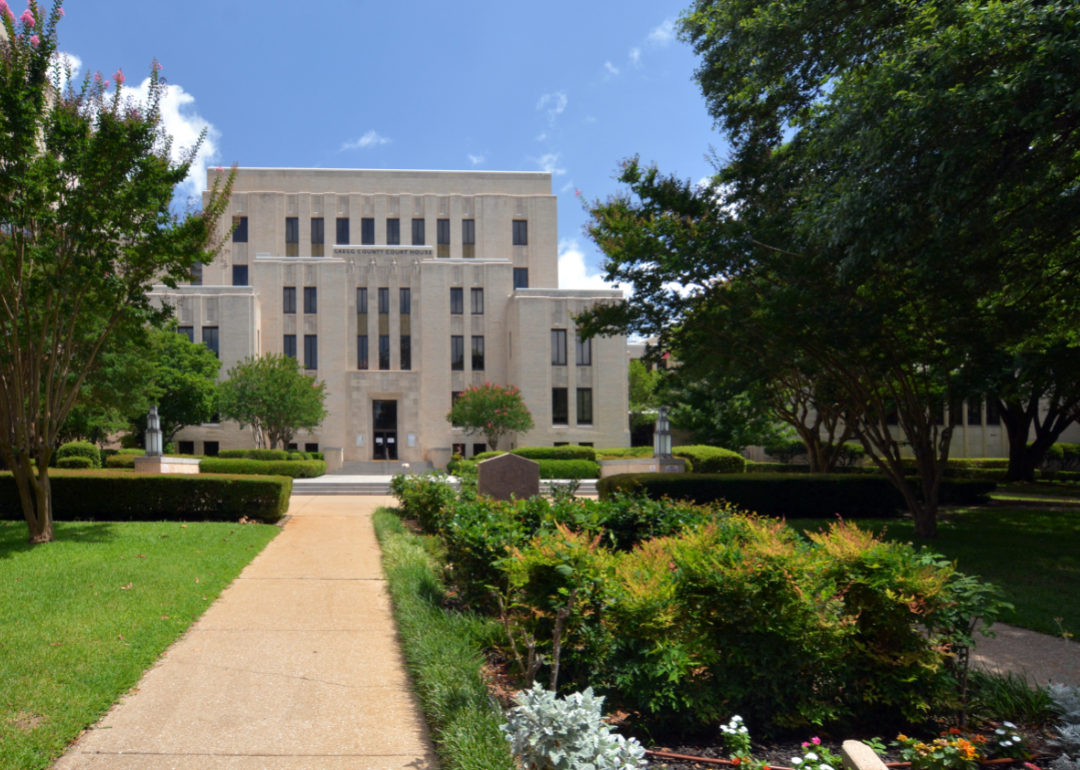 Canva
#11. Longview
– June employment: 100,000
— 1-month change: Up 100 jobs (+0.1%)
— 1-year change: Up 2,500 jobs (+2.56%)
---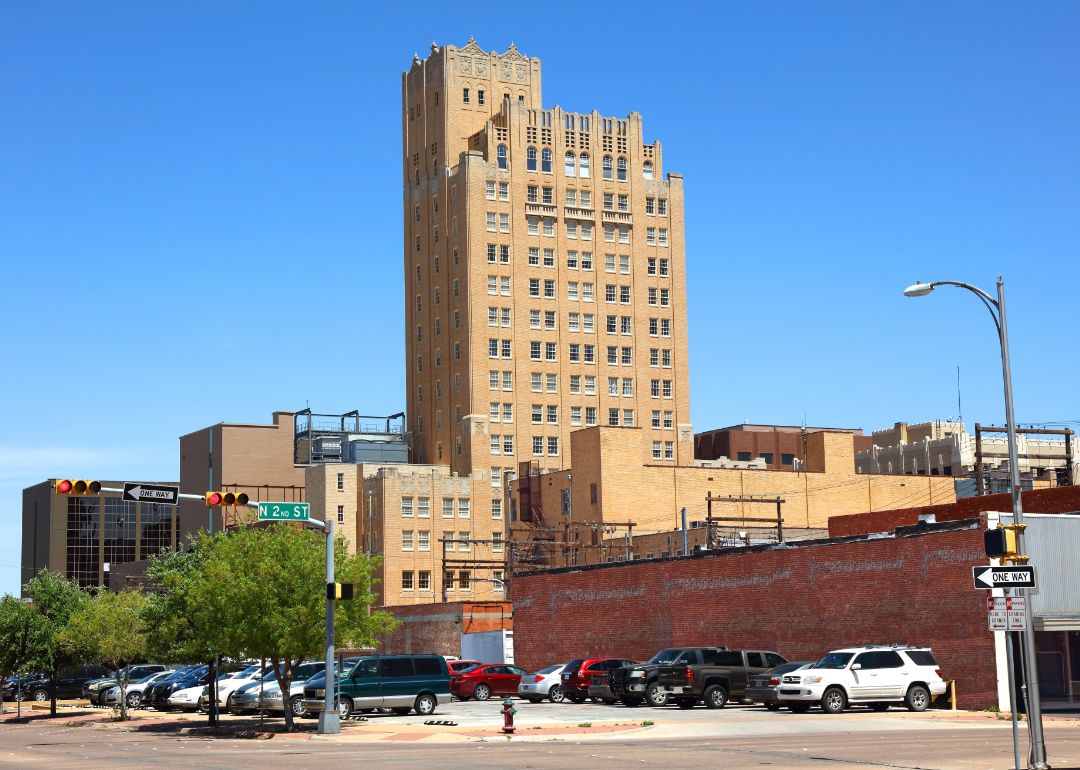 Canva
#10. Abilene
– June employment: 76,400
— 1-month change: Up 100 jobs (+0.13%)
— 1-year change: Up 2,200 jobs (+2.96%)
---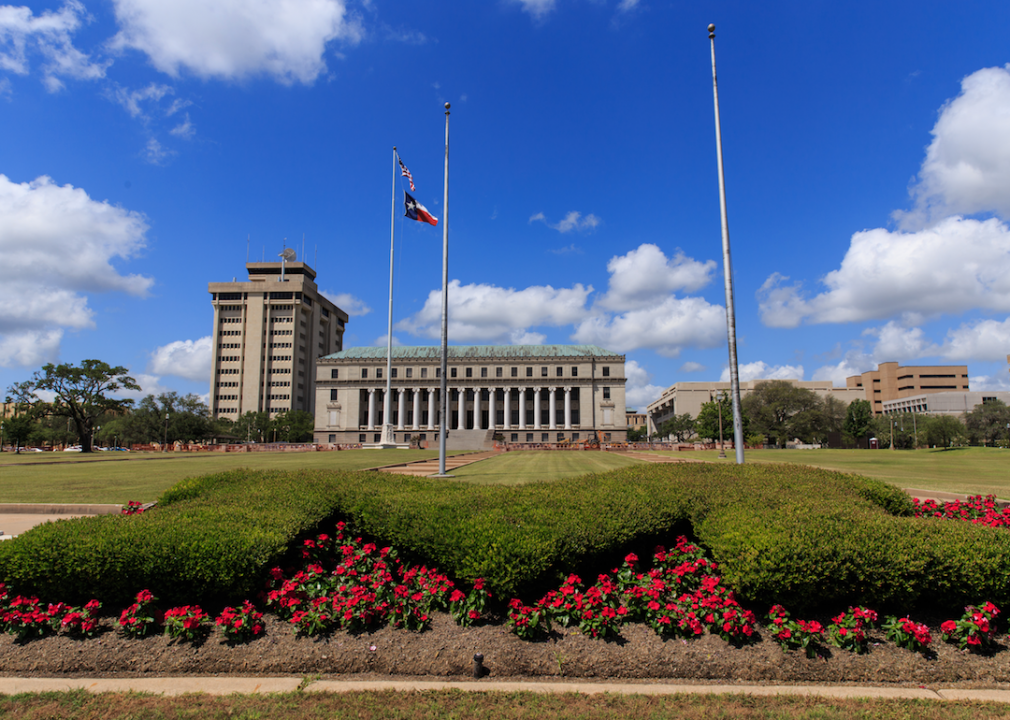 Tricia Daniel // Shutterstock
#9. College Station
– June employment: 138,600
— 1-month change: Up 200 jobs (+0.14%)
— 1-year change: Up 5,000 jobs (+3.74%)
---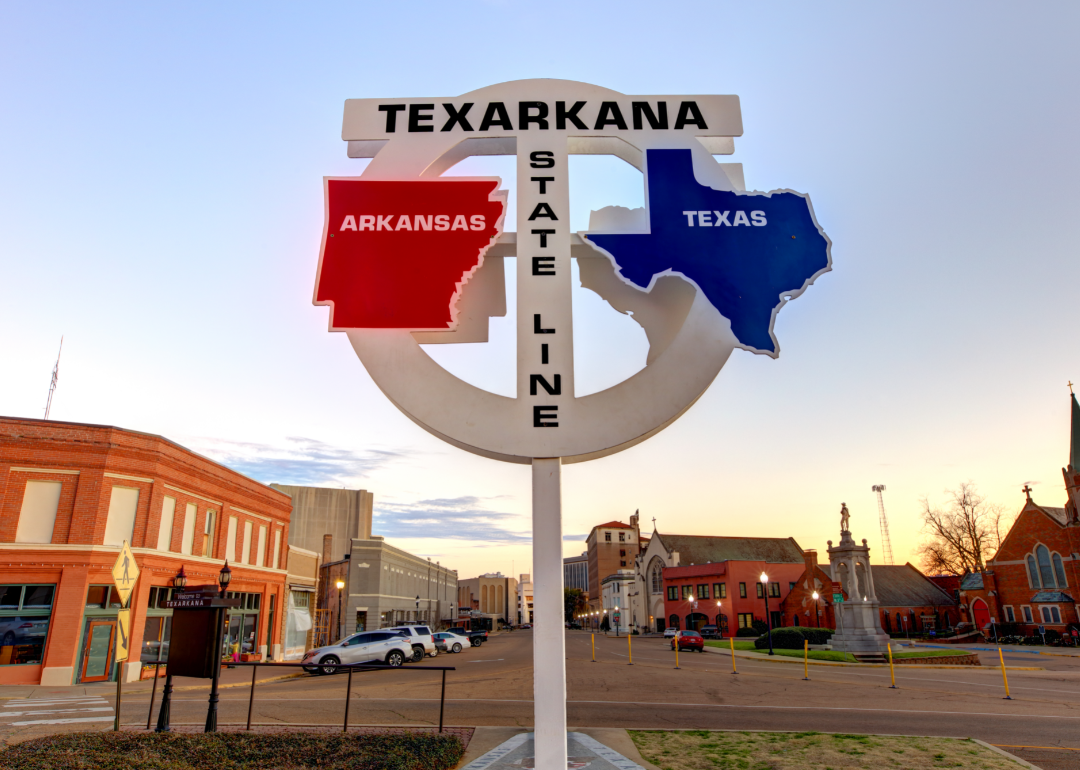 Canva
#8. Texarkana
– June employment: 59,800
— 1-month change: Up 100 jobs (+0.17%)
— 1-year change: Up 700 jobs (+1.18%)
---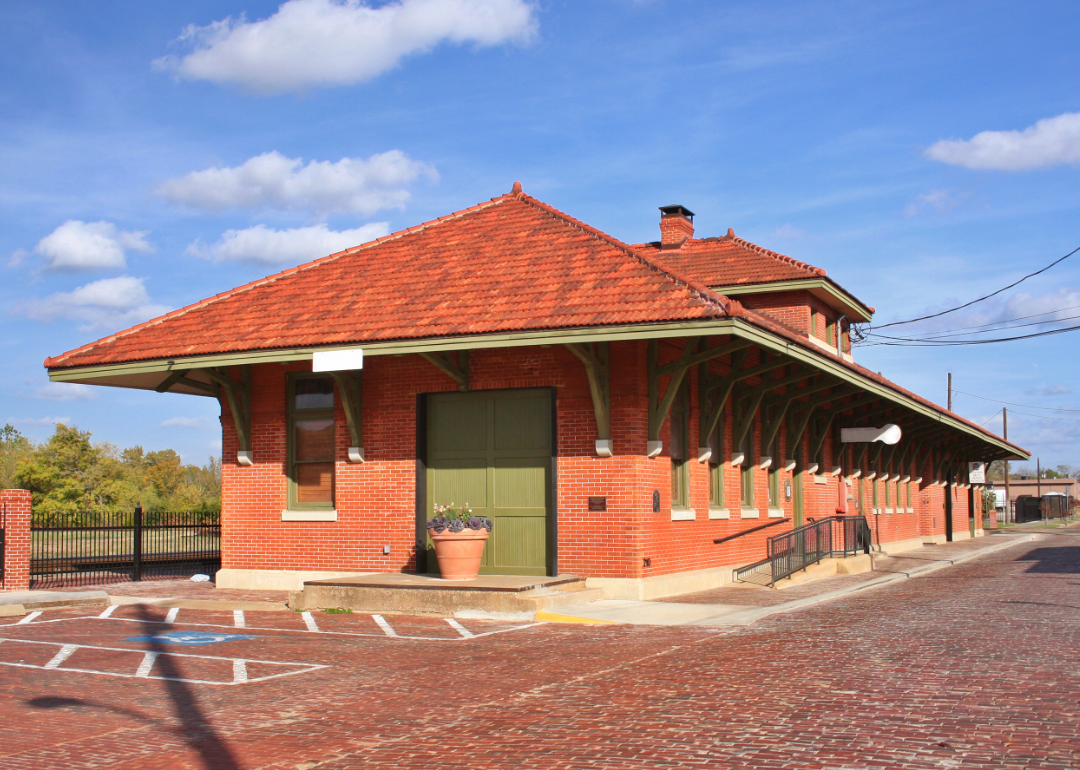 Canva
#7. Tyler
– June employment: 114,600
— 1-month change: Up 300 jobs (+0.26%)
— 1-year change: Up 2,500 jobs (+2.23%)
---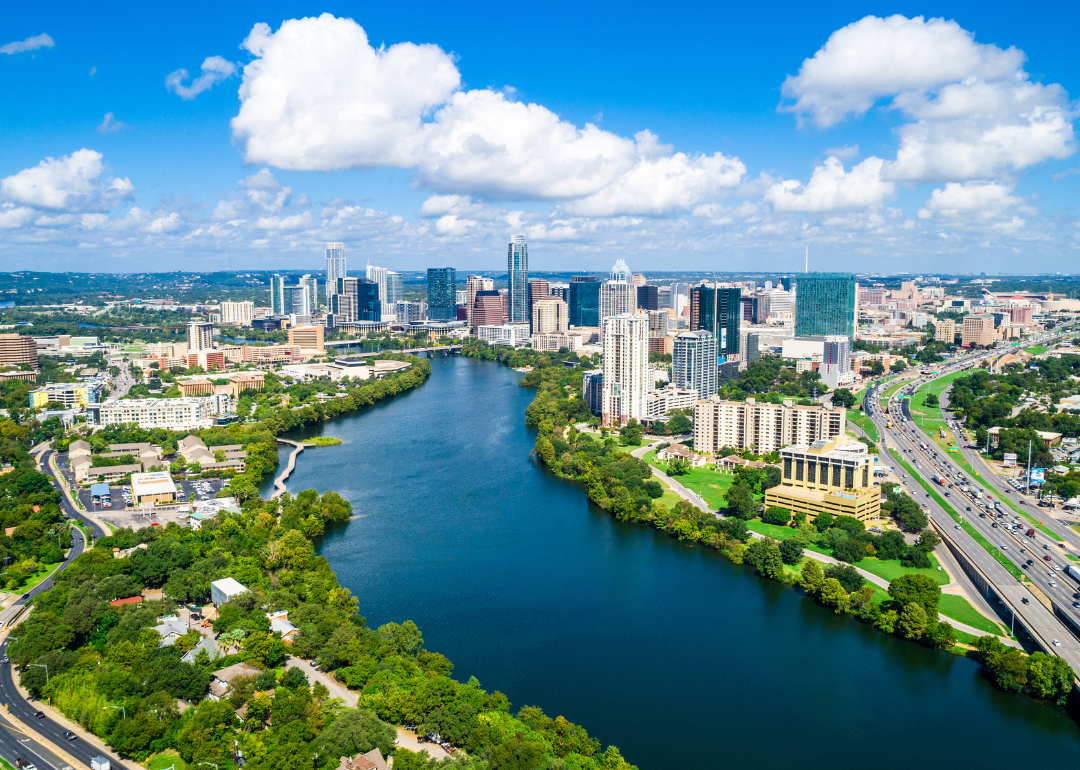 Canva
#6. Austin
– June employment: 1,322,900
— 1-month change: Up 4,200 jobs (+0.32%)
— 1-year change: Up 54,700 jobs (+4.31%)
---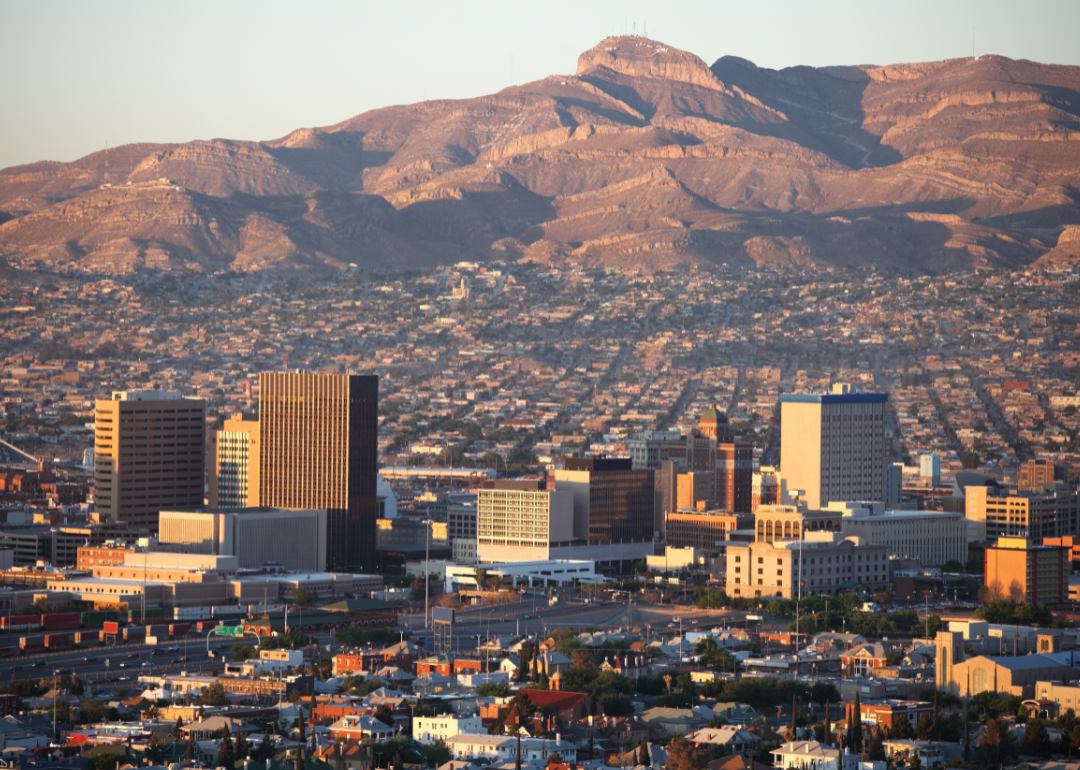 Canva
#5. El Paso
– June employment: 342,200
— 1-month change: Up 1,200 jobs (+0.35%)
— 1-year change: Up 8,600 jobs (+2.58%)
---

Canva
#4. Odessa
– June employment: 81,600
— 1-month change: Up 300 jobs (+0.37%)
— 1-year change: Up 4,700 jobs (+6.11%)
---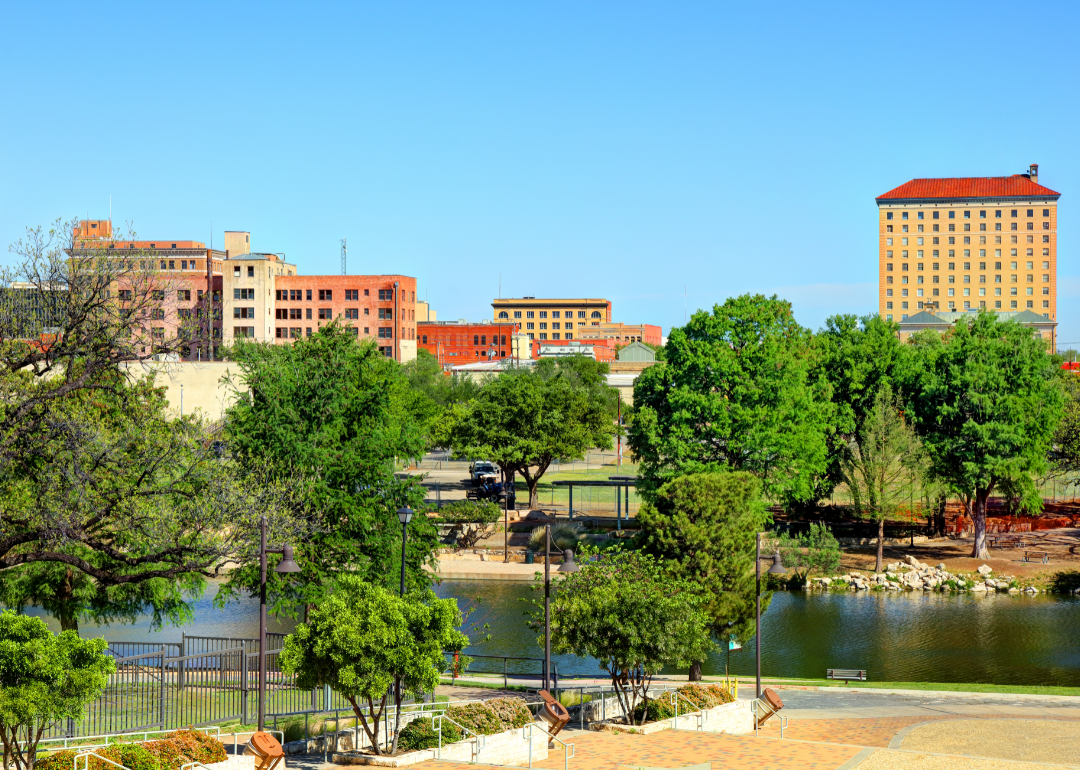 Canva
#3. San Angelo
– June employment: 52,500
— 1-month change: Up 200 jobs (+0.38%)
— 1-year change: Up 1,500 jobs (+2.94%)
---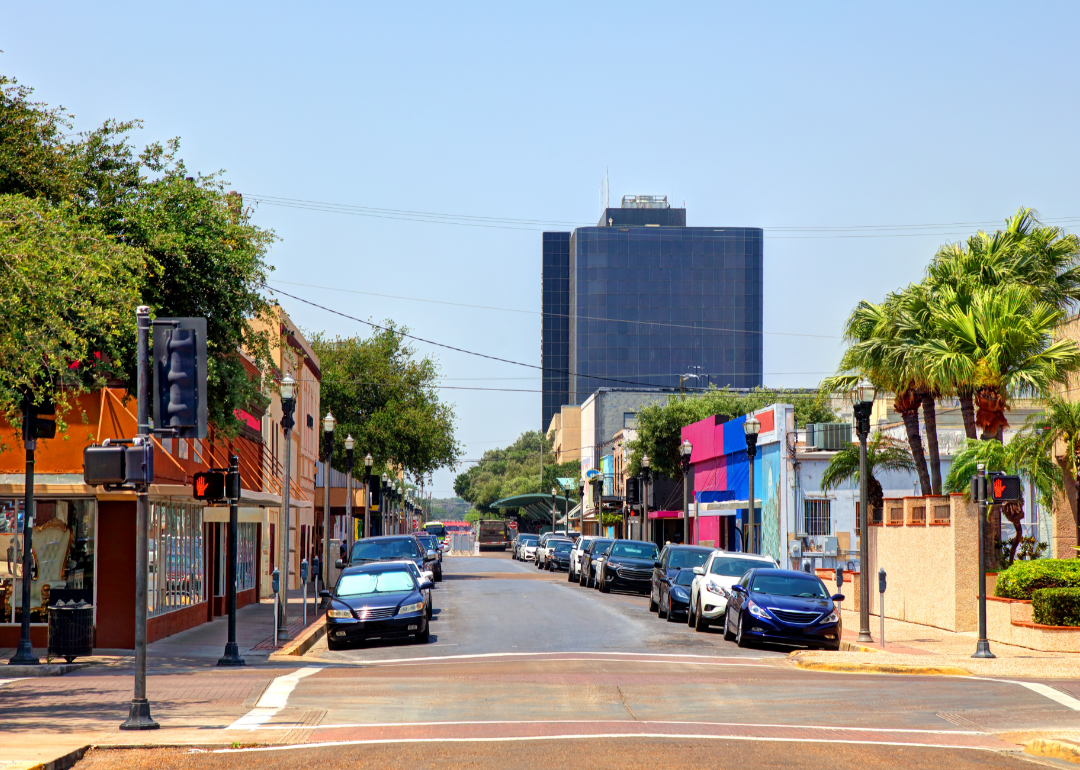 Canva
#2. McAllen
– June employment: 301,200
— 1-month change: Up 1,600 jobs (+0.53%)
— 1-year change: Up 14,400 jobs (+5.02%)
---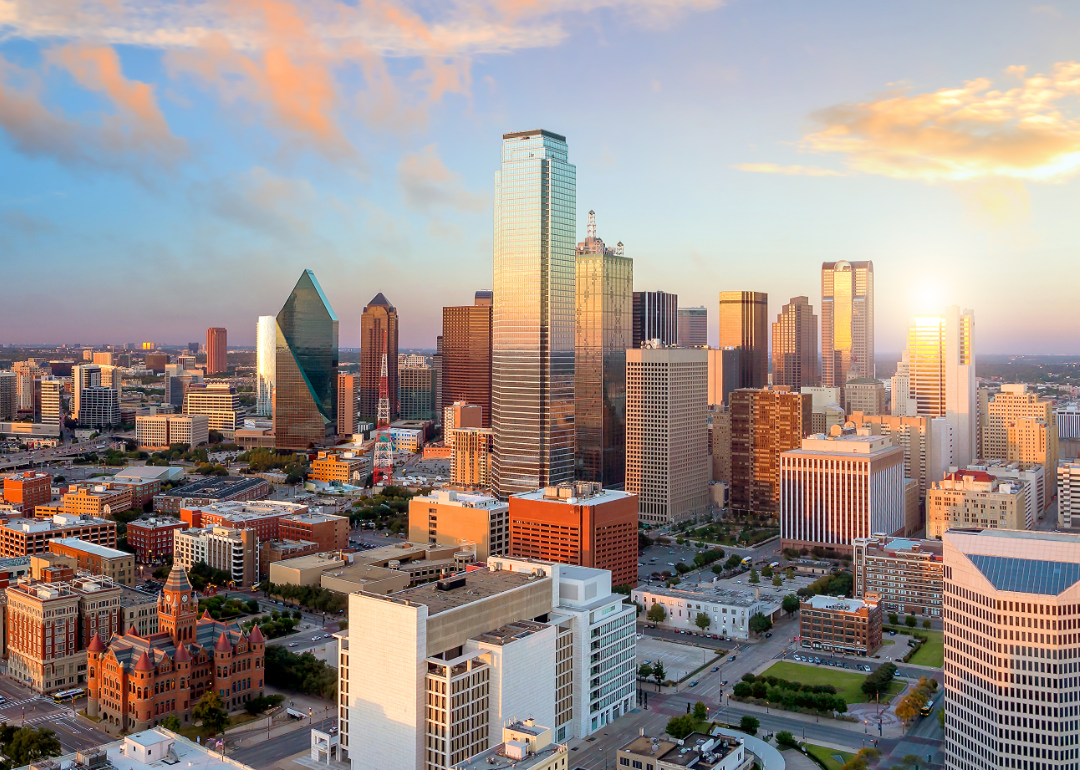 Canva
#1. Dallas
– June employment: 4,272,300
— 1-month change: Up 33,100 jobs (+0.78%)
— 1-year change: Up 199,600 jobs (+4.9%)
---