ChatGPT isn't alone—5 ways AI already impacts gambling and sports betting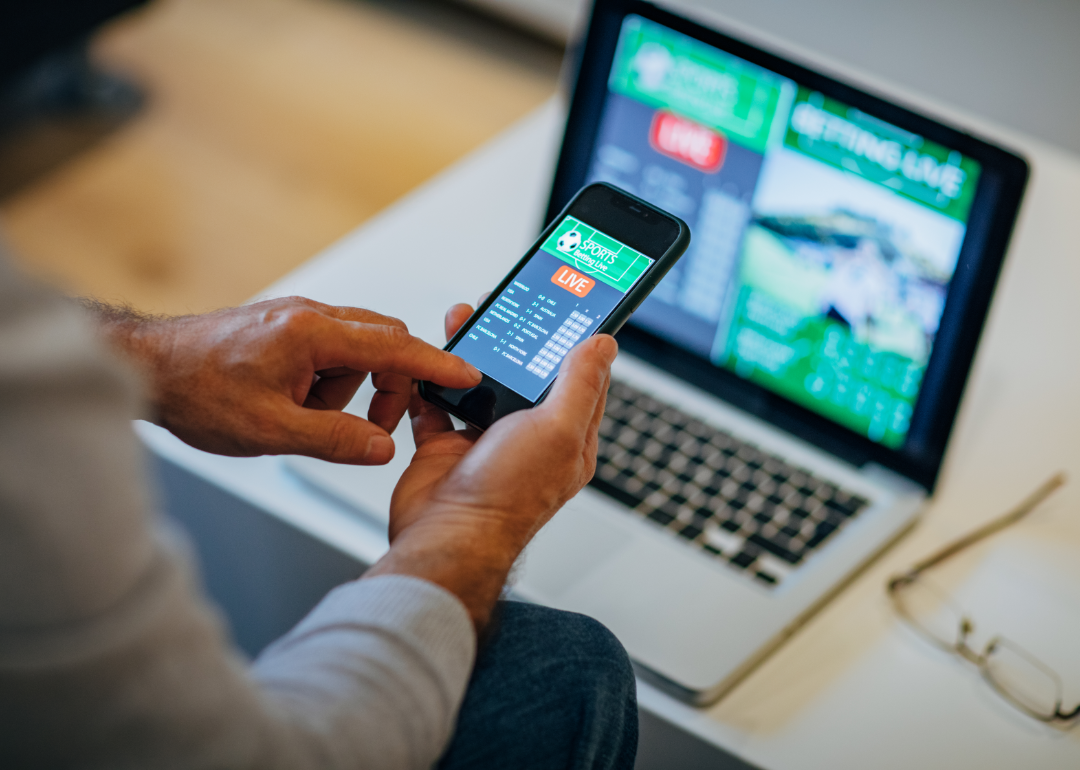 Canva
ChatGPT isn't alone—5 ways AI already impacts gambling and sports betting
A person watching a soccer match on their laptop and using their smartphone to place bets.
In an industry driven by odds and predictions, the use cases of artificial intelligence in gambling and sports betting are immense.
Brick-and-mortar casinos are using multibillion-dollar mergers and acquisitions with online platforms to keep up in the race to evolve their business amid the proliferation of artificial intelligence. Data from the American Gaming Association shows some states that haven't legalized mobile sports betting report declining revenue year-on-year, falling behind the rest of the industry.
Initially, it was unclear if AI could be used in gameplay to outperform humans in games like poker that lionize such intrinsic human attributes as intuition and body language, but that changed in 2017. Research published in Science that year showed AI software could win a game of heads-up no-limit poker against professional poker players. Despite its promise, the gambling and sports betting industry's expanding use of AI from marketing to player targeting hasn't been immune to criticism either.
AskGamblers examined research papers, news articles, and industry commentary to distill the top five impacts of AI on the betting industry, along with its pros and cons.
---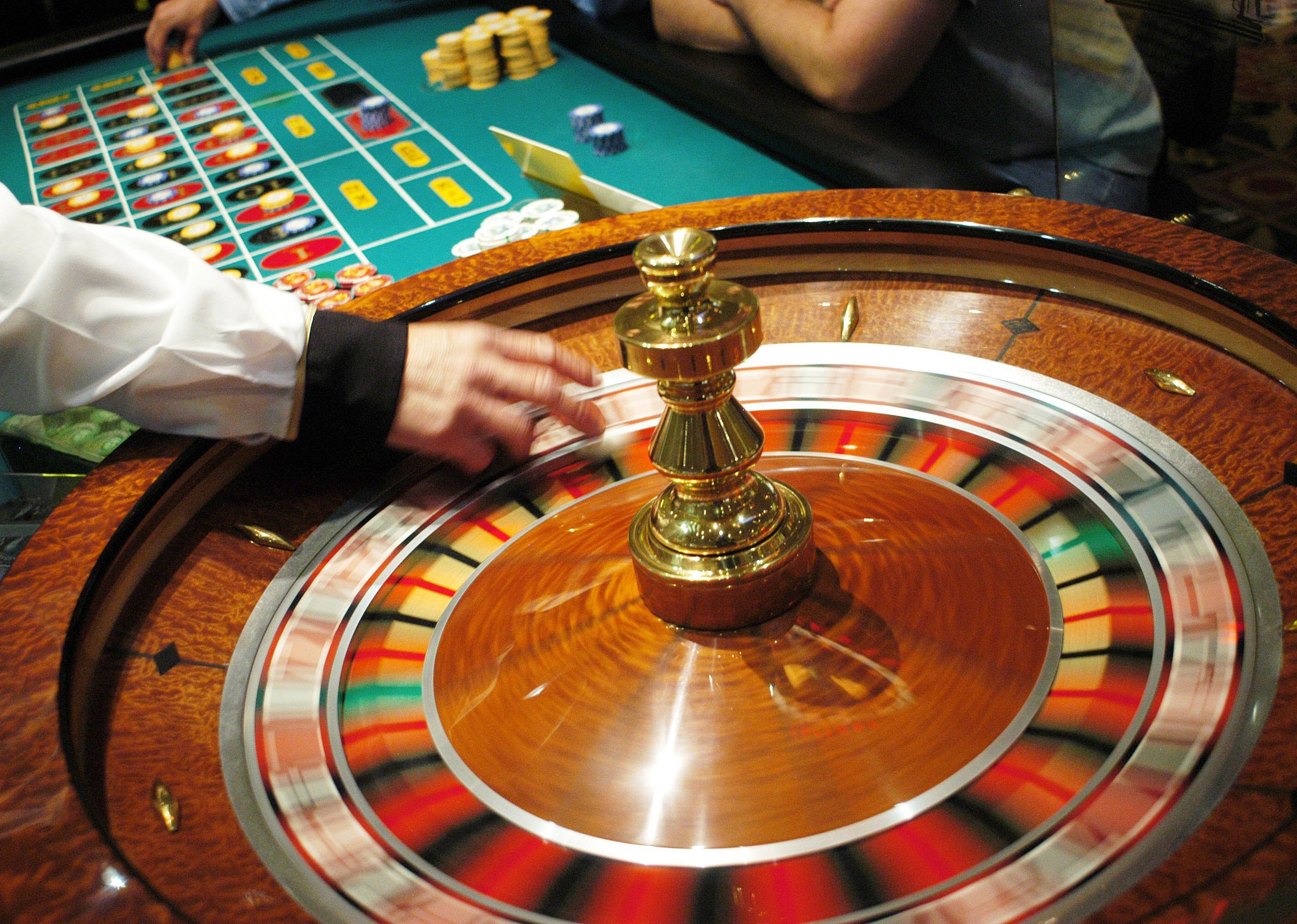 William Thomas Cain // Getty Images
#1. Gambling responsibly
The roulette wheel spins at Caesars Atlantic City.
Working to curb the prevalence of gambling disorders that affect 5.7 million Americans, AI technology enables online gambling and sports betting providers to track potentially addictive behavior.
AI can constantly scan data collection points to predict self-reported problem gambling. The gambling software platform, Slotegrator, claims AI can encourage responsible gambling by identifying players that increasingly spend time betting, reverse their money withdrawals, or appear to be "loss chasing" (continuing to gamble to try to make back their money in lost games and bets).
Still, with or without AI, Americans have found a way to gamble outside the law. Nearly half of Americans played online slots or table games in illegal online casinos in 2022. While each state with legal gambling has its own regulatory body to oversee and penalize the industry for violations like misleading advertising promotions, like instances where marketers offer players "free" or "risk-free" bets, these are still being offered to susceptible gamblers.
These types of bets have been proven to have a high impact on people with gambling addictions, and in the case of violations in Ohio, they required users to first lose or risk their own money before placing the "free" or "risk-free" bet.
---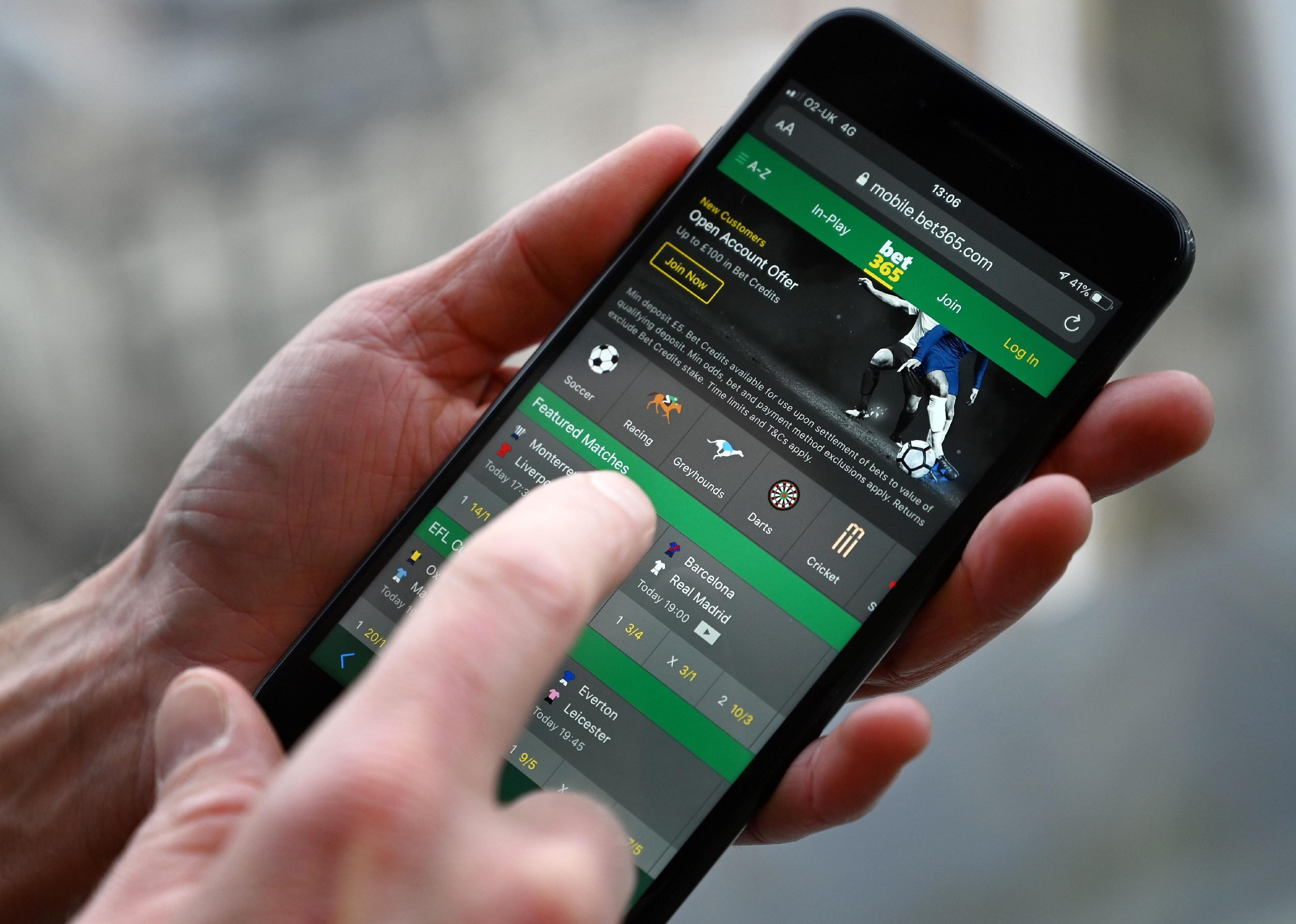 PAUL ELLIS // Getty Images
#2. Personalized experience
A man poses for a photograph with the online gambling website Bet365 displayed on a smartphone.
Online gambling and sports betting companies are using AI algorithms to predict better and serve up games and experiences tailored to user preferences—keeping players engaged with varying levels of difficulty or narratives or providing many options (just like Netflix).
Generative AI can even assist fantasy sports betters with recommended players to fill the rosters of their dream teams or, in the future, create novel betting scenarios like crypto trends or celebrity life events.
Despite these potential upsides, AI is still in its infancy. Personalized content created through the technology can be coherent but nonsensical, flat-out hallucinatory, buggy, or even produce code vulnerable to security attacks like memory corruption without flagging the issues to the user.
---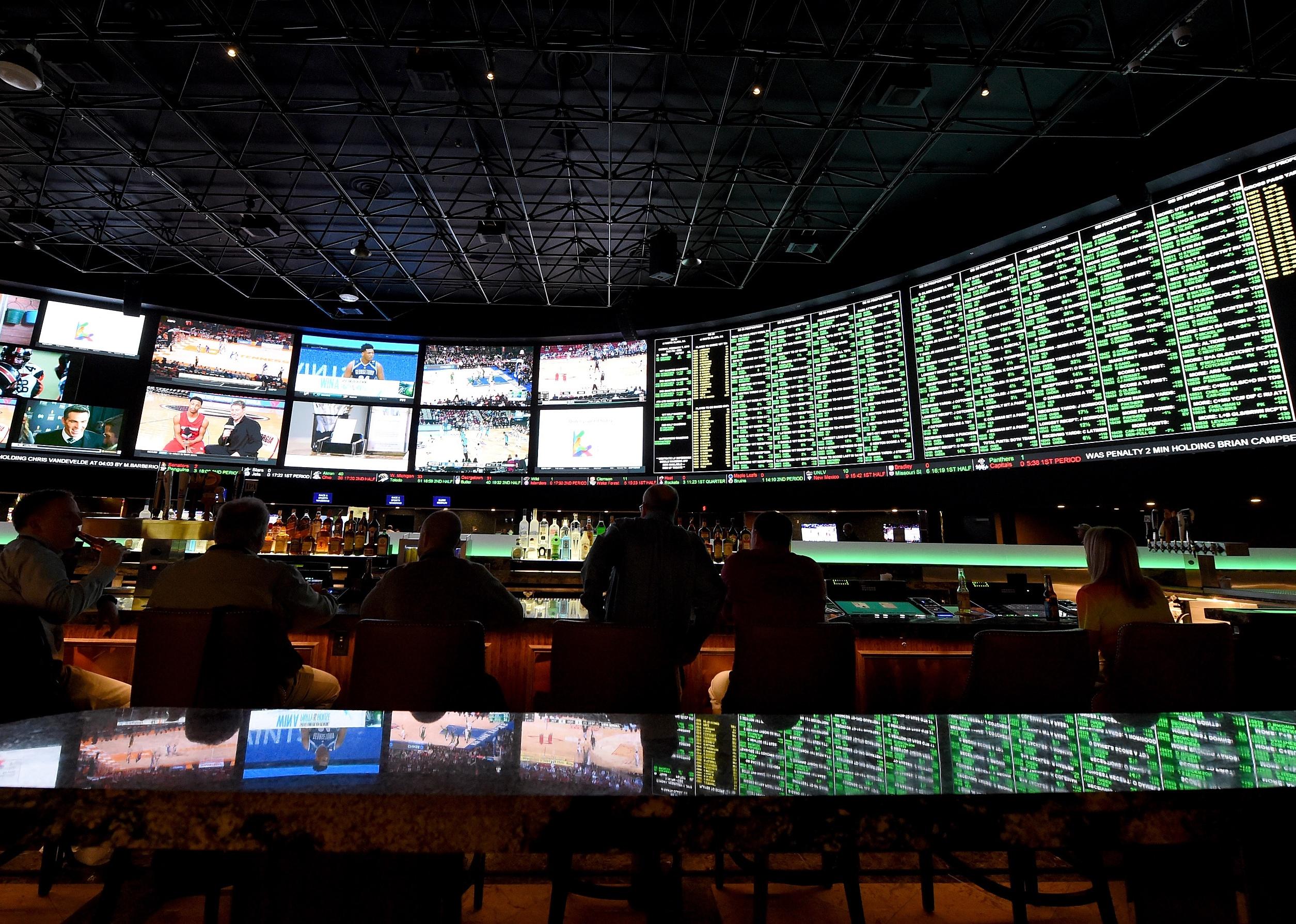 Ethan Miller // Getty Images
#3. Customized marketing strategies
Screens showing games along with the betting line and some of the nearly 400 proposition bets for Super Bowl 50.
AI is an unequivocal boon to the industry's marketers. AI and machine learning can customize marketing strategies for gambling sites by optimizing search results to automatically generate landing pages that incorporate valuable keywords. More users can be reached by marketing on relevant, popular websites, which AI can help identify more easily.
Companies can also better manage, or exploit, their customer's changing needs over time using AI, perhaps notifying fans about predictions or odds at specific points of a game or letting them review highlights in the case of sports betting. Retailers can take advantage of dynamic pricing and incentives to encourage users to keep playing, using AI's ability to segment the market and provide customized strategies for marketing.
---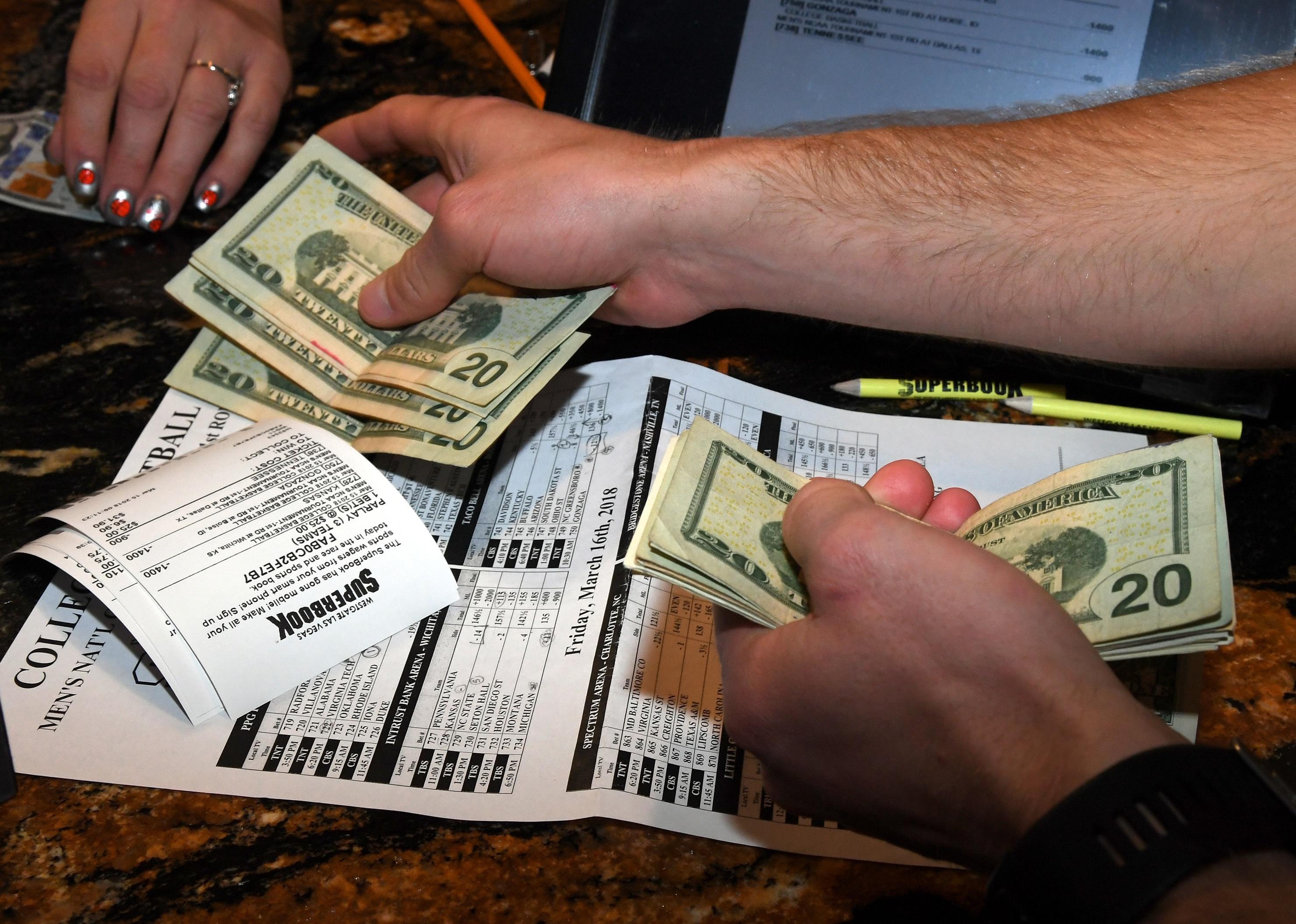 Ethan Miller // Getty Images
#4. Fraud and misuse detection
Man makes bets during a viewing party for the NCAA Men's College Basketball Tournament.
With a surge of activity in online betting—mixed with uneven regulatory oversight and enforcement and the threat of a recession—the financial risks of cybersecurity, fraud, and money laundering increase.
Software developers, however, are poised to meet these challenges using AI and machine learning with funding backing up solutions that identify and combat schemes like synthetic ID fraud.
Innovations in software can reportedly identify bots in real time with 99.8% accuracy by monitoring game interactions to detect anomalies. Researchers have successfully trained machine-learning algorithms to predict cheating patterns in multiplayer online games.
Despite these advances in AI to detect hackers and scammers, it's challenging to keep up with increasingly sophisticated online threats that continually evolve to avoid detection. TransUnion reported a 50.1% increase in suspected digital fraud attempt rates in the gambling industry, comparing quarterly data year-over-year in 2022. Later that year, multiple online gambling sites also reported fraud issues like "credential stuffing," where hackers used a database of compromised login information to access sites.
---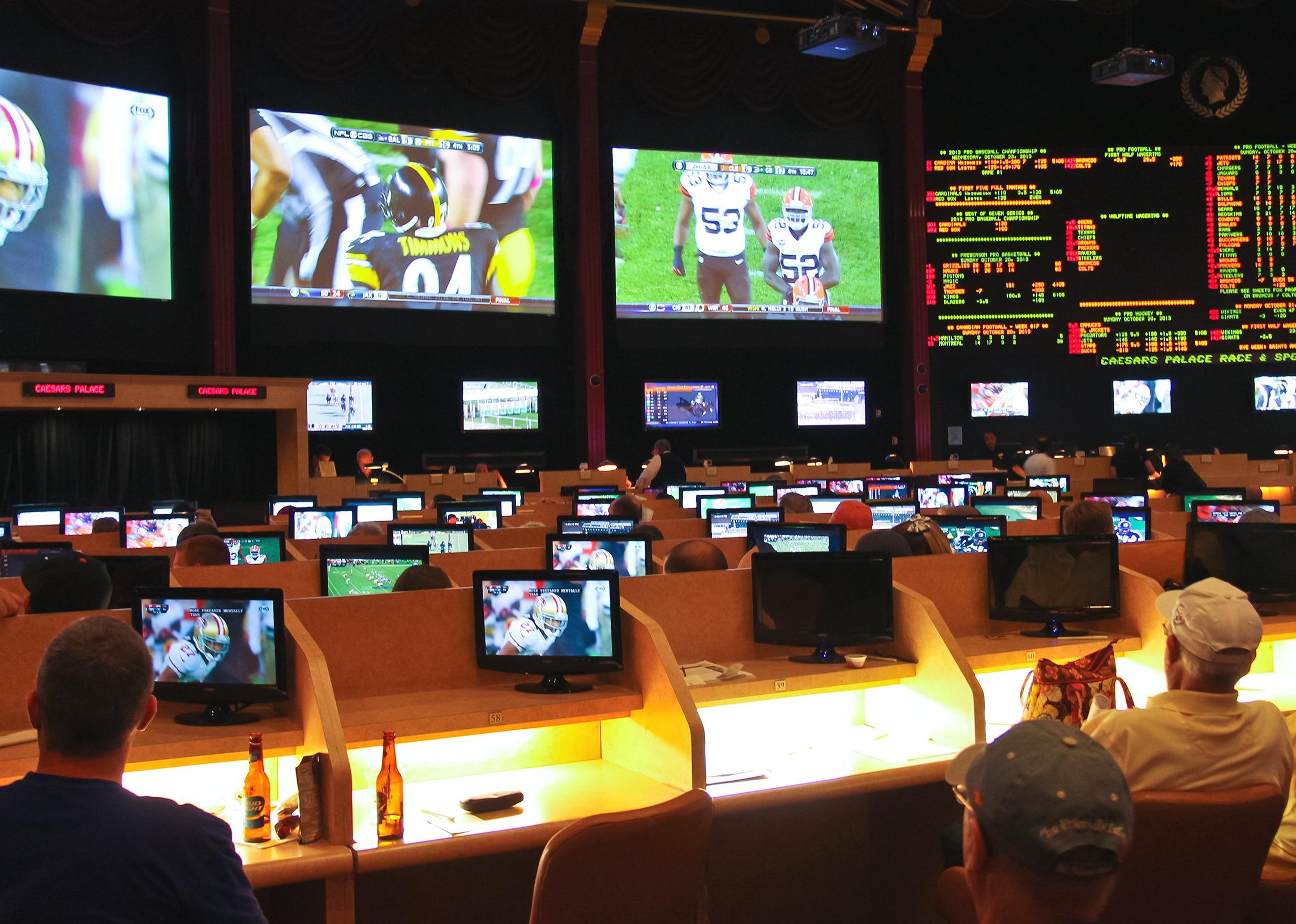 Nick_Nick // Shutterstock
#5. Internal management for betting companies
Sport betting area at Caesar's Palace in Las Vegas.
AI algorithms can be programmed to plump up the bottom line of betting companies in myriad ways—from automating customer service to interpreting and utilizing large datasets—and efficiently managing cash flow to turn a profit.
And luckily, despite the concerns of 77% of people that AI will spur job loss, according to a Forbes Advisor survey, a 2020 World Economic Forum report predicted that 12 million net-new jobs would be created to support the development and implementation of AI and machine learning modeling. However, only time will tell how the proliferation of AI will truly impact the future of work.
Story editing by Carren Jao. Copy editing by Kristen Wegrzyn. Photo selection by Clarese Moller.
This story originally appeared on AskGamblers and was produced and
distributed in partnership with Stacker Studio.
---